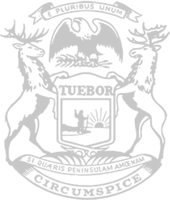 Whiteford spearheads bipartisan plan to support survivors of human trafficking
State Rep. Mary Whiteford today announced a sweeping bipartisan plan to support survivors of human trafficking and help them rebuild their lives after escaping their captors.
Whiteford, of Allegan County's Casco Township, said the legislation was inspired by testimony she heard from survivors and others during a hearing she hosted as chair of the House Appropriations Subcommittee on Health and Human Services.
"Survivors of human trafficking are incredibly strong and resilient, but as we heard today, rebuilding their lives is extremely difficult," Whiteford said. "State law must be updated to help empower women, children and men who escape from sex and labor trafficking, so they can move forward from their harmful past and go on to lead successful lives."
The bipartisan plan would:
Expand the types of criminal convictions that can be set aside if a crime was committed because someone is a victim of human trafficking.
Allow human trafficking victims who were forced to engage in criminal activity the opportunity to use their victimization as an affirmative defense in court.
Allow juvenile offenses committed by a young victim of trafficking to be expunged from their criminal record.
Change references of "prostitution" to "commercial sexual activity" in state law.
Update and clarify several court procedures for human trafficking cases.
Human trafficking is one of the fastest-growing crimes in the world, second only to drug trafficking as the highest yielding form of crime, according to the U.S. Department of State. Approximately $87 million is made per day from sex trafficking transactions.
"Human trafficking is not a faraway problem, survivors and victims walk among us here in Michigan every day," Whiteford said. "There are vulnerable women, children and men being exploited, or who have recently escaped exploitation, right here in our local communities. We have an opportunity to ensure that innocent survivors are not penalized under Michigan law."
The plan, House Bills 4091-4113, has been referred to the House Judiciary Committee for consideration.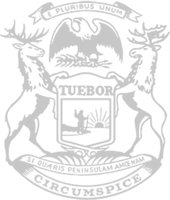 © 2009 - 2021 Michigan House Republicans. All Rights Reserved.
This site is protected by reCAPTCHA and the Google Privacy Policy and Terms of Service apply.