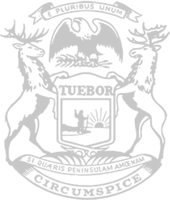 Wendzel legislation supporting children with autism passes with overwhelming support
State Rep. Pauline Wendzel's legislation that will ensure children with autism continue to receive vital services without interruption passed the Michigan House of Representatives 108-2.
The legislation was drafted after Director Wier of the LOGAN Autism Learning Center in Benton Harbor visited Lansing to advocate for autism services.
"Kristin's expertise was invaluable as we worked on this legislation and the bill made its way through the committee process," Rep. Wendzel said.  "My bill eliminates government red tape while expanding access to critical services for children who need it.  I'm happy my bill passed with overwhelming bipartisan support, I'm thankful to the LOGAN Center for their advocacy, and I look forward to working with them on more ways to help the autism community." 
Rep. Wendzel's legislation puts Michigan in line with every other state by eliminating a redundant re-evaluation procedure.  The current process of requiring an annual re-evaluation to receive Medicaid ABA services is time-intensive and requires families to undergo a lengthy process year after year even if the child is still in need of ABA services.  The current process can tie up large portions of Michigan's diagnostic capacity, making it difficult for individuals to receive an initial diagnosis.  If a child is currently enrolled in and receiving ABA services and misses their re-evaluation, they can see a lapse in services.  Under Rep. Wendzel's bipartisan legislation, this procedure is eliminated unless deemed medically necessary ensuring more children with autism receive access to the help they need while ensuring those currently enrolled in the program don't see a pause in services.
House Bill 4059 passed with 108 votes in the House and is now in the Senate for further consideration.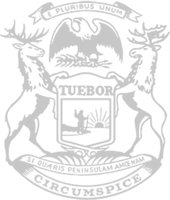 © 2009 - 2021 Michigan House Republicans. All Rights Reserved.
This site is protected by reCAPTCHA and the Google Privacy Policy and Terms of Service apply.