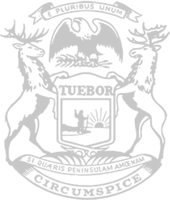 The pandemic may have knocked us down, but it won't stop us from getting back up
RELEASE
|
November 30, 2020
This year has not been kind to us. There's no denying that 2020 has been ruthless. The lives of Michiganders were thrown for a loop, but as I stated at the beginning of the pandemic, our people are resilient, and that has proven to be true as we continue to press on. There is hope on the horizon.
As my first term as your state representative comes to an end, I want to highlight some of the progress our state has made over the past year, and that I am humbled to have played a part in.
Reforming our broken car insurance system was a top priority for me heading into 2020 because it was a top priority for drivers throughout our communities. I voted to give Michigan drivers long-overdue rate relief on their car insurance premiums. In these uncertain times, it's more important than ever that Michigan drivers keep as much of their hard-earned income as possible. The reforms adopted by the Legislature continue to save money for Michigan drivers and their families – and the changes will have long-lasting benefits for years to come.
I also helped lead efforts to improve our criminal justice system by changing the way we penalize good citizens for minor offenses and ultimately saving law enforcement resources. Reforms I have implemented will end excessive punishments, such as imprisonment and massive fines, for driving with a suspended license. As a former sheriff's deputy, I know that far too many good, well-intending people have faced the possibility of severe penalties for making minor mistakes that unintentionally violate our state laws. Those people don't belong in our criminal justice system. Our law enforcement, courts, jails and tax dollars can be better used to fight real criminals who present a danger to society. It's time we restructure the system.
When COVID-19 began wreaking havoc on our state, we had to take immediate action to combat the spread of the virus and assist people who have been most impacted. I voted to allocate nearly $3.1 billion to help Michigan families during the ongoing COVID-19 pandemic. I also helped pass a careful plan to help keep K-12 students safe and give parents more options this school year. The pandemic has affected different regions of the state in different ways, and we must empower our local schools to be safe and responsible.
During the pandemic, the use of third-party restaurant delivery services has increased greatly. While it is a great way to support our local restaurants when we can't physically visit them, it has posed some unfair consequences on restaurants that do have active partnerships with delivery services, as they are are being charged fees that are not expressively written in their contracts. I introduced a bill to protect restaurant owners from these unfair practices because I know that now, more than ever, they cannot afford further detriments to their businesses.
Finally, after the Michigan Supreme Court ruled Gov. Whitmer's executive orders were unconstitutional, I joined my bipartisan colleagues in supporting common-sense emergency measures and protections to safeguard unemployment benefits for laid-off workers and better protect our seniors living in nursing homes. I personally introduced a bill to ensure no driver would be penalized for driving with a license that expired during the pandemic, since there are many barriers to having it renewed by the Secretary of State's office.
There is still much more to be done as we head into 2021, especially as we continue to face the health crisis and its effects on our economy. As we continue moving forward, I want you to know that I never take for granted the trust you have put in me to be your voice at the Capitol. Thank you for allowing me to serve you for another two years. If I can ever be of assistance, please contact my office at (517) 373-1780 or MikeMueller@House.MI.gov.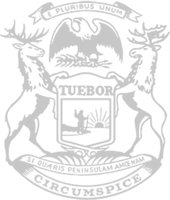 © 2009 - 2021 Michigan House Republicans. All Rights Reserved.
This site is protected by reCAPTCHA and the Google Privacy Policy and Terms of Service apply.