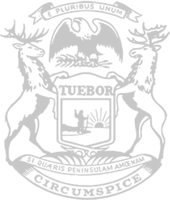 Speaker-elect Wentworth builds his leadership staff
House Speaker-elect Jason Wentworth today announced fourteen additional team members have joined his senior staff for the new legislative term that begins in January. Those staffers include Lynn Afendoulis as the press secretary, Hassan Beydoun as the general counsel for the House, Phil Browne as the budget director, Becky Burtka as the legislative director, Gideon D'Assandro as the communications director, Shane Hernandez as the director of strategy, Jim Lower as a strategic advisor, Anthony Markwort as the director of caucus services, Brian Mills as the policy director, Kellie Rankey as the director of external affairs, Robbie Rankey as the deputy chief of staff, Abby Walls as the communications manager, Brad Wever as the deputy policy director, and Lindsay Young as the senior deputy legal counsel. Joe Perry was previously announced as the new chief of staff of the Michigan House of Representatives in early November. 
"The incoming state legislators are ambitious, and they want to hit the ground running delivering solutions for the people they represent on all of our state's biggest issues," said Wentworth, R-Farwell.  "This staff team has a proven ability to help our representatives achieve their goals and provide real, tangible results for their local communities. This is the best possible team to support our representatives, highlight their top priorities and help the 101st Legislature get things done." 
Afendoulis has been serving as the representative for Michigan's 73rd House District. Before that, she had a 35-year career in media and communications, including 15 years as director of corporate communications for Grand Rapids, Mich.-based Universal Forest Products (now UFP Industries), and a long history of community leadership.  
Beydoun is currently the general counsel for the Michigan House of Representatives and a commissioner on the Michigan Human Trafficking Commission. In addition to providing legal counsel to four House speakers, he has served as the lead attorney and advisor for the House Judiciary, Criminal Justice and Oversight Committees, as well as several special committees and investigations, including inquiries into the Flint water crisis and Larry Nassar scandal. Beydoun is currently co-chairing the transition effort of Speaker-elect Jason Wentworth and served in the same role for current Speaker Lee Chatfield in late 2018. 

Burtka most recently handled external and legislative affairs at the state Capitol for AT&T, following nine years serving in various senior staff and leadership roles in both the House and Senate. She was previously the lead policy staffer for several different committees, state representatives and a state senator. 
Browne currently serves as the Senior Budget Advisor for the House Appropriations Committee. Prior to that he served as the Director of Government Affairs for the Michigan Department of Transportation and Deputy Chief of Staff to former Speaker Jase Bolger.  
D'Assandro is the communications director and press secretary for current Speaker of the House Lee Chatfield and the House Republican caucus and has served in that role for the previous three speakers.  Prior to that, he worked on former Gov. Rick Snyder's reelection campaign after a previous stint in House Republican communications. 
Hernandez is currently a State Representative in Michigan's 83rd House District and Chair of the House Committee on Appropriations. Prior to serving in the Legislature he worked 12 years for SyDesign, a small architectural firm in Port Huron, where he was the Vice President of Design from 2014- 2016. 
Lower is currently a state Representative for Michigan's 70th House District and Chair of the House Local Government & Municipal Finance Committee, where he has been a leader on many important reforms over the past four years in office. Prior to serving in the Legislature, he served as a legislative director in both the House and Senate. He also served in municipal management and as a locally elected official. In addition to his public sector experience, Lower has helped run several small businesses and managed and assisted on numerous congressional, state legislative, and local campaigns over the last decade. 
Markwort joins the House Republican staff from the Michigan Freedom Fund, where he has served as Advocacy Director for the past four years. Prior to that, Markwort worked for State Senator Dave Robertson and in several senior roles with the Michigan Republican Party, culminating in 2016 as Political Director.        
Mills is currently the Policy Director for the House Republican caucus. He previously served as chief of staff for MSHDA, the Michigan State Housing Development Authority. He also served for a time as the organization's chief operating officer following four years as the director of the House Republican Policy Office from 2011-2015 under former Speakers Bolger and Cotter. Mills has served in multiple roles in the state House and state Senate, including deputy chief of staff to former House Republican Minority Leader Kevin Elsenheimer and the chief of staff to former state Senator and now Congressman John Moolenaar.  
Kellie Rankey is the current legislative advisor for Speaker-elect Wentworth. She has spent five years serving in a number of campaign and fundraising roles with the House Republican Campaign Committee, state and national campaign efforts and in the private sector. Previously, she served as the Education Director for the Boys and Girls Club of Boston. 
Robbie Rankey was most recently executive director for the House Republican Campaign Committee, and currently serves as director of caucus services for the House Republicans. He was previously a senior advisor to former Speaker Leonard and the campaign manager in Leonard's bid for attorney general. Prior to joining the speaker's office, Rankey was a litigation consultant in Boston, MA and previously held roles with Secretary of State Ruth Johnson, former Attorney General Mike Cox, and as the vice president of Grand River Strategies.  
Walls returns to the House communications team after serving as spokesperson and communications director for John James' 2020 US Senate run. Prior to being a member of the House Republicans communications staff under Speaker Chatfield, Walls served in a variety of public relations roles, including leading communications for a national non-profit.  
Wever will remain in his role as deputy policy director. Previously, he worked for various members of the Michigan House and Senate as well as serving as the Director of Public Policy and External Affairs at the CMU Charter School Office. 
Young currently serves as the Senior Deputy Legal Counsel and Policy Advisor for the House Republican caucus. She has been the lead staffer for the Ways and Means committee throughout 2020 as well as providing legal counsel to the caucus alongside Beydoun. Previously, she was Deputy General Counsel in the Michigan Senate, and earlier served as Legislative Director for House Speaker Kevin Cotter.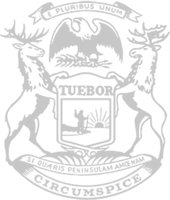 © 2009 - 2021 Michigan House Republicans. All Rights Reserved.
This site is protected by reCAPTCHA and the Google Privacy Policy and Terms of Service apply.