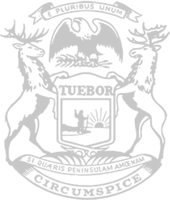 Speaker-elect Wentworth appoints first two committee chairs
RELEASE
|
November 13, 2020
House Speaker-elect Jason Wentworth today appointed state Rep. Tom Albert and state Rep. Jim Lilly to chair committees in the new legislative term starting next year. Rep. Albert, of Lowell, will chair the Appropriations Committee, and Rep. Lilly, of Park Township, will chair the Rules and Competitiveness Committee, which will replace the current Ways and Means Committee. 
Rep. Thomas Albert currently serves on the House Appropriations Committee and chairs the Corrections subcommittee. He also serves on the subcommittees focusing on Agriculture & Rural Development, Military & Veterans Affairs & State Police, and School Aid & Department of Education. In addition to budget issues, Rep. Albert has been a leader on addressing Michigan's long-term debts and reforming state retirement plans to save money for taxpayers. Before holding elected office, Albert served several years in the Marine Corps in Iraq and later worked as an investor for the state retirement systems. 
"Rep. Albert is well known at the Capitol for his dedication to improving the state's long-term financial health and serving as a strong advocate for Michigan's taxpayers," said Wentworth. "That is exactly the sort of experience we need leading the budget committee over the next two years. Between uneven state revenues and federal COVID relief funding, this is an unprecedented time for state finances, and we need someone who can go through all of the changes in great detail and still see the bigger picture for Michigan's future. Rep. Albert is the right man for that job." 
Rep. Jim Lilly is the current vice chair of the House Ways and Means Committee and also serves on the Government Operations Committee. During his time in the Legislature, Rep. Lilly has served in a number of critical caucus roles including chairing the Committee on Committees in the House for the 100th Legislature and serving as a Co-chair of the House Republican Campaign Committee for the 2020 election cycle. Prior to his time in the House, Lilly had a successful career as a commercial banker, most recently as a Vice President and Commercial Team Leader for Macatawa Bank. 
"We have 110 representatives in the House, and each one of them comes to the Capitol with different interests and unique expertise," said Wentworth. "The members of the Rules and Competitiveness Committee need to be able to work on any one of those topics and help turn any policy idea from any issue area into a final product that can be signed into law. Rep. Lilly has a reputation for being able to do just in that in his time in the Legislature, and I trust him to continue that work and lead the team that will take it on next year." 
Reps. Albert and Lilly are the first representatives to be appointed to committee positions in the 101st Legislature. Complete committee assignments will be announced in January.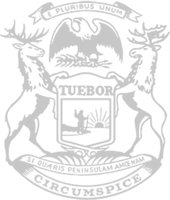 © 2009 - 2021 Michigan House Republicans. All Rights Reserved.
This site is protected by reCAPTCHA and the Google Privacy Policy and Terms of Service apply.