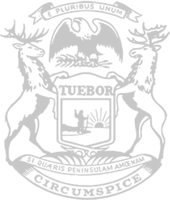 Reps. Meerman, Gay-Dagnogo fight to end unfair penalties for firearm owners
Bipartisan plan would end harsh, mandatory minimum sentences
State Reps. Luke Meerman and Sherry Gay-Dagnogo today introduced a bipartisan plan to give judges more discretion when sentencing people who carry a gun while committing a crime in Michigan.

The legislators said the state's current felony firearm law is too harsh – requiring a mandatory two-year prison sentence for anyone found to be in possession of a gun while committing a crime, even if the firearm is not used. The mandatory punishment must be served before and in addition to any punishment someone receives for the underlying felony.

"People should be punished for the crimes they commit based on the facts of their case," said Meerman, R-Coopersville. "The current system is much too rigid. It makes no sense to require extra prison time to be tacked on just because someone happened to be exercising their constitutional right to carry when they commit a crime that has nothing to do with their gun."

The proposal would remove the mandatory, one-size-fits-all sentence for the first offense of the "felony firearm" crime and instead provide judges with discretion to determine the proper sentence under the sentencing guidelines.

"If our justice system is going to truly serve us and our values, we must put an end to the artificial inflation of criminal charges," said Gay-Dagnogo, D-Detroit. "If the crime being committed has nothing to do with a gun then it shouldn't factor into the criminal charges. This package is a crucial part of broader criminal justice reforms and puts greater discretion back in the hands of our judges to make decisions based on the unique facts of each case."

Under the plan, an individual who has a firearm in their possession when committing or attempting to commit a felony shall be imprisoned for not more than three years. The addition of the phrase "not more than" removes the requirement that an offender serve a flat mandatory term. In addition, the plan would allow a sentence for a first conviction to be served either concurrently or consecutively to any sentence imposed for the underlying felony.

House Bills 5993-94 have been referred to the House Judiciary Committee for consideration.
###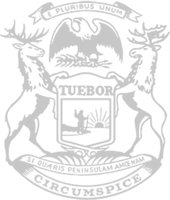 © 2009 - 2021 Michigan House Republicans. All Rights Reserved.
This site is protected by reCAPTCHA and the Google Privacy Policy and Terms of Service apply.