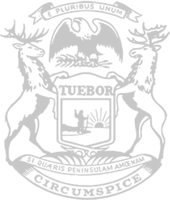 Rep. Yaroch: Frustration grows over lack of answers from LARA on Governor's nursing home policies
RELEASE
|
February 26, 2021
Rep. Jeff Yaroch said he is concerned it appears state regulators would not answer whether they provided feedback to the Governor's administration on policies that led to COVID-positive patients being admitted into nursing homes with healthy residents earlier during the pandemic.

Yaroch this week chaired a budget subcommittee including testimony from the Bureau of Community and Health Systems, which – operating under the Department of Licensing and Regulatory Affairs — is tasked with investigating and regulating nursing homes in Michigan. Director Larry Horvath of the bureau again failed to answer whether he provided a position on the Governor's nursing homes policies that were in place earlier last year. When asked about the nursing home plan, he even seemed confused on what the plan was.

About one-third of Michigan's total COVID-19 deaths have been attributed to nursing home residents.

Yaroch has tried multiple times to get answers about who helped shape the Whitmer administration's policies related to COVID patients in nursing homes that were in place last summer. Horvath dodged or didn't directly answer Yaroch's multiple questions about it this week.

"I feel LARA owes Michigan families an apology," Yaroch said. "It would appear from the answers that people who should have considered the information that was being gathered out in the field didn't. It seems like the people who should have been asking 'does this make sense' weren't asking. Maybe the state would have changed policies sooner if the people whose job it is to protect our seniors would have stood up to power and said 'I disagree with that, and here's why' instead of just going along to get along. It might have saved lives."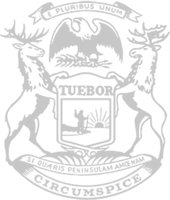 © 2009 - 2021 Michigan House Republicans. All Rights Reserved.
This site is protected by reCAPTCHA and the Google Privacy Policy and Terms of Service apply.