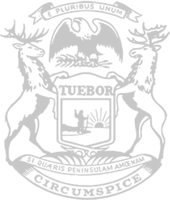 Rep. Wendzel's legislation passes committee
RELEASE
|
February 24, 2021
State Rep. Pauline Wendzel's election security legislation advanced out of the House Elections and Ethics Committee with a unanimous 7-0 vote. 
The legislation is a reintroduction from last term that will make it a felony for an individual to knowingly submit an absentee voter application using another person's name or personal identification information.  Under the proposed package, it will also be a felony to complete applications with the intent to receive multiple ballots.
"An individual's vote is one of the most powerful tools a citizen has in a vibrant democracy," Rep. Wendzel said. "We've taken a great step toward providing peace of mind for every Michigan voter."
Wendzel's legislation now advances to the House Judiciary Committee for further consideration.
Additionally, the committee passed bipartisan legislation that would require the Secretary of State to post on their website local clerks who have not completed their required training, clean up Michigan's voter rolls, and adjust the timeline on campaign finance and lobbyist reports to improve the workflow for Secretary of State employees.
"I'm glad that the first set of bills we're passing out of our committee have been with bipartisan support," Rep. Wendzel said.  "The integrity of our elections shouldn't be partisan, and I look forward to continue working with our local clerks on how to make the process even better and more secure, so every person feels confident their voice is heard."
Before serving Berrien County as our state representative, Pauline Wendzel served her community as the Assistant Deputy Clerk of Bainbridge Township.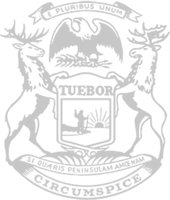 © 2009 - 2021 Michigan House Republicans. All Rights Reserved.
This site is protected by reCAPTCHA and the Google Privacy Policy and Terms of Service apply.