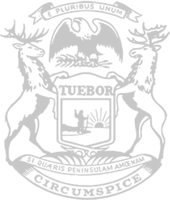 Rep. Wendzel helping Michigan's professional license holders
Rep. Pauline Wendzel today led the introduction of a plan that would reimburse job providers and individuals for business license fees who were shut down during the COVID-19 pandemic.
The measures would allow a wide variety of occupations to seek prorated fee reimbursements if a business was closed because of a state mandate and suffered a financial loss in 2020. Reimbursements could be sought for healthcare licenses, skilled trade licenses, food service and liquor licenses, and numerous other occupational licenses.
"We must do everything we can to help Michigan recover from the COVID-19 pandemic – and that includes helping small businesses bounce back from the economic devastation that was worsened by the governor's shutdown orders," said Wendzel of Watervliet.  "These hardworking Michigan residents are required to hold licenses to earn a living in our state – and they must pay fees to receive them.  It simply isn't fair for the state to require payment for a license that the state doesn't let you use."
Reimbursements would be prorated – for example, if a business was shut down for three months or 25 percent of the year, the license holder could seek reimbursement of 25 percent of the associated fee. A license holder paying $120 for an annual license in this example would instead be required to pay $90. The other $30 – if already paid – would be reimbursed through a credit when renewing their license for 2021.
"In no way does reimbursing a portion of fees make up for the hardships suffered by these Michiganders and their families," Wendzel said. "But it's our job as a legislature to help how we can – and this is one way we can help Michigan's license holders who were forced out of their jobs through no fault of their own."
Wendzel's legislation – House Bill 4557 – deals specifically with liquor license fee reimbursements. Other Republican legislators sponsor other parts of Rep. Wendzel's package, which will officially be read into the House record early next week.
PHOTO INFORMATION: State Representatives John Roth, Andrew Fink, Pauline Wendzel, Beth Griffin, and Annette Glenn introduce their legislative package to help Michigan's professional license holders.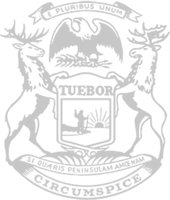 © 2009 - 2021 Michigan House Republicans. All Rights Reserved.
This site is protected by reCAPTCHA and the Google Privacy Policy and Terms of Service apply.