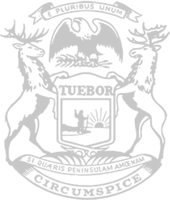 Rep. Wendzel: Common-sense Reforms
Over the last two weeks, my team and I have knocked on hundreds of doors throughout our community, talking to our friends and neighbors – the people I have the honor of serving.  As I've spoken with them about the issues that matter most to them, one of the most topical conversations that have come up is protecting the integrity of our vote.
In the midst of a global pandemic and a turbulent political climate, our local clerks did a great job meeting the challenges of the 2020 election. However, as the legislature reviewed our processes in the months afterward, we found areas where we can improve. The people of Michigan deserve to exercise their right to vote with confidence that our elections are accurate. 
While Democrats have been hard at work painting any efforts to secure or increase the integrity of our election as voter suppression, according to Gallup, 80% of Americans support voter ID laws.
As one of the few legislators to have experience working elections as a former deputy clerk, I know that adding this provision to the way our elections are run would overwhelmingly increase confidence and ensure that every Michigan voter has faith that the final result is one they can trust.
In our country, you need an ID to buy alcohol, to board a plane, and to attend the Democratic and Republican National Conventions. You also need an ID to exercise your constitutional right to purchase a firearm, but in our state, you don't need an ID to cast a vote.
As proposed voter reforms makes their way through the legislature, my focus will remain on genuinely making it easier to vote and harder to cheat.  Voting is the most fundamental right of every American citizen, and at the end of the day, every one of us- Republican or Democrat- should have the peace of mind that our elections are free, fair, and secure.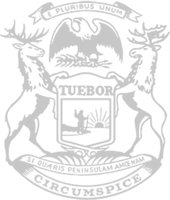 © 2009 - 2021 Michigan House Republicans. All Rights Reserved.
This site is protected by reCAPTCHA and the Google Privacy Policy and Terms of Service apply.