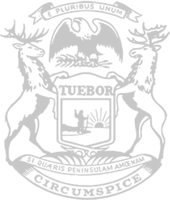 Rep. Schroeder's plan to help active military servicemembers and their families signed into law
Rep. Andrea Schroeder today announced she is pleased Gov. Gretchen Whitmer has signed into law her plan to support military members and their families by waiving initial licensing fees for professional occupations as they settle into Michigan. 
Waiving costly fees for the men and women who bravely serve our country will encourage them to remain in Michigan and reduce a financial burden for them and their dependents. Previously, such fees were only waived for military veterans. 
"Our military servicemembers have risked it all for our freedom, and they have sacrificed precious time with their families to do so," said Rep. Schroeder. "The transition from military to civilian life can be a difficult one, for both servicemembers and their families. My plan will ease the adjustment period for those seeking professional licenses, relieving them of any financial worry. Our military members may be the ones on the front lines and battle fields, but their families deserve a chance to pursue work and settle down, with as few obstacles as possible, too."
Military service members, their spouses, and veterans, are among those disproportionately impacted by occupational licensure policy, according to The Council of State Governments. With frequent interstate relocations and a propensity for employment in licensed occupations, servicemembers and their families are particularly affected by licensure fees, which must be paid to keep a license active or upon each relocation to a new state.
"I introduced this bill because I knew there was more that could be done to support these brave men and women, and I am truly excited to know the plan has received the governor's signature, officially signing it into law," said Rep. Schroeder. "This is one small way to give back to our military members and their families, acknowledging their sacrifices and thanking them in a tangible way."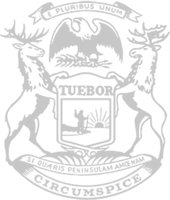 © 2009 - 2021 Michigan House Republicans. All Rights Reserved.
This site is protected by reCAPTCHA and the Google Privacy Policy and Terms of Service apply.