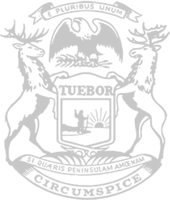 Rep. Schroeder: Resources available to address mental health during COVID-19 pandemic, holidays
RELEASE
|
November 24, 2020
By Rep. Andrea Schroeder of Independence Township
It is always important to prioritize mental health – especially right now.  The approaching holidays and the ongoing COVID-19 pandemic add to the stress and anxiety for us all.
Be patient with yourselves, and with others. Be supportive of each other. Keep expectations realistic and make them known to friends and family – because this holiday season will be unlike any other.
Always remember you are not alone. There are places to turn to for help. Here is a list of resources if you or someone you know needs emotional support during these challenging times.
Common Ground
Phone: (800) 231-1127
Website: https://commongroundhelps.org/
This local service dedicated to "helping people move from crisis to hope" provides a 24-hour crisis helpline, confidential counseling and short-term residential treatment programs.
Oakland Family Services
Phone: (248) 858-7766
Website: https://www.oaklandfamilyservices.org/
This local service specializes in prevention, education and treatment. The organization also sponsors an Adopt a Family gift card program to help children and families in need over the holidays.
Catholic Social Services/Catholic Charities of Southeast Michigan
Phone: (248) 548-4044
Website: https://ccsem.org/
This organization offers family and substance use disorder counseling. The website includes a link to other COVID-19 resources including behavioral health services and food pantries.
Crisis Text Line
Phone: Text HOME to 741741
Website: https://www.crisistextline.org/
A trained crisis counselor receives the text and responds from this service covering the United States. The website includes sections on coronavirus, depression, anxiety, and more.
SAMHSA National Helpline
Phone: 1-800-662-4357
Website: https://www.samhsa.gov/find-help/national-helpline
The Substance Abuse and Mental Health Services Administration helpline is a free, 24/7 national service providing referrals to local treatment facilities, support groups, and community-based organizations.
HAVEN
Phone: (248) 334-1274
Website: https://www.haven-oakland.org/about
This local 24-hour crisis and support organization is particularly focused on helping victims of domestic violence and sexual assault. The organization also provides counseling and support groups.
In addition, the Oakland Community Health Network includes behavioral health support programs. More information is available at (248) 858-1210 (main office phone) and a non-emergency service access line at (248) 464-6363, or on the internet at https://www.oaklandchn.org/
We must continue to work together and take care of each other. We will get through this.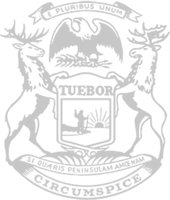 © 2009 - 2021 Michigan House Republicans. All Rights Reserved.
This site is protected by reCAPTCHA and the Google Privacy Policy and Terms of Service apply.