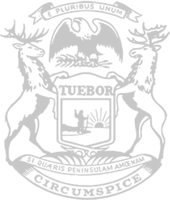 Rep. Posthumus says sports capacity rules put undue burden on families, pushes for fix
RELEASE
|
February 24, 2021
State Representative Bryan Posthumus today urged Gov. Gretchen Whitmer and Michigan Department of Health and Human Services (MDHHS) director Elizabeth Hertel to allow local school districts the authority to exclude all immediate family members from the 100-patron maximum currently imposed on indoor high school sporting events in Michigan.
The Michigan High School Athletic Association (MHSAA) recently updated guidelines mirroring those from MDHHS to allow no more than two guests per athlete in high school venues that operate either without fixed seating or with capacity limits. Neighboring Midwest states, notably Indiana and Ohio, allow spectators at the discretion of the host school with guidance from local health officials.
"My proposed guidelines in Michigan would allow school districts discretion on who can and cannot attend winter sports events as the current regulations have resulted in the exclusion of siblings as guests at some schools," said Rep. Posthumus. "This is a consequence of arbitrary recommendations and puts parents in a tough position to find childcare and an even tougher position to juggle life with multiple children. We should follow the example of our Midwest friends and work to find solutions to these issues for Michigan families, not create more of them, especially in today's uncertain climate."
The Centers for Disease Control and Prevention (CDC) recommends consulting with state and local health officials to determine how COVID-19 considerations are implemented and does not offer mandatory rules or regulations itself.
 "In recent weeks, restrictions have been relaxed to allow public transit, hair salons, gyms, pools, and indoor group fitness classes to reopen. Family members living within the same household should also be allowed to attend high school sporting events without limitation," said Rep. Posthumus. "I will be introducing legislation to remedy this exact situation in response to the challenges many of my constituents are voicing. I urge Governor Whitmer and Director Hertel to join me and my colleagues in supporting this measure in order to better support families across Michigan and allow local school districts the ability to resolve the issue."
Rep. Posthumus today introduced a House Policy Resolution urging Director Hertel and MDHHS to allow school districts the flexibility to exclude immediate family members of student-athletes from venue capacity limits. The resolution was referred to the committee of Government Operations.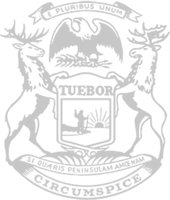 © 2009 - 2021 Michigan House Republicans. All Rights Reserved.
This site is protected by reCAPTCHA and the Google Privacy Policy and Terms of Service apply.