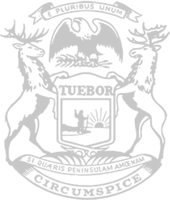 Rep. Posthumus introduces Safer Michigan Act legislation
Bills include important protections for victims and prepare formerly incarcerated individuals for successful reentry
Rep. Bryan Posthumus, of Kent County, announced today that he is sponsoring legislation as part of a comprehensive criminal justice reform plan to stop the cycle of recidivism and reentry while expanding victim protections. Together, the bills would create programs to prepare incarcerated individuals for release, expand eligibility for victim compensation, and expand paid medical leave for victims and witnesses of certain crimes.
"Advancing policies and programs that enable formerly incarcerated individuals to put their lives back on track isn't just good policy, it's the right thing to do," said Rep. Posthumus. "After paying their debt to society, people deserve a real chance to rejoin their communities and succeed. This legislation will make the process easier through educational, vocational and employment opportunities." 
The Safer Michigan Act includes important reforms that expand victim protections by extending deadlines for both reporting crimes and applying for funds from the crime victim services commissions. The act would also allow individuals who underwent emotional injury to apply for those funds.
"The Safer Michigan Act will ultimately make Michigan a safer place for people to live, work and raise families," said Rep. Posthumus. "I am proud to be a sponsor of this legislation." 
House Bills 4670-77 were referred to the House Rules and Competitiveness Committee for further consideration.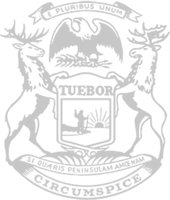 © 2009 - 2021 Michigan House Republicans. All Rights Reserved.
This site is protected by reCAPTCHA and the Google Privacy Policy and Terms of Service apply.