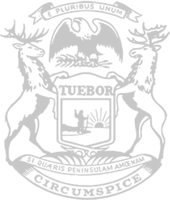 Rep. Posthumus introduces bill to allow farmers to be excused from jury duty during harvest season; highlights National Agriculture Week
State Rep. Bryan Posthumus, of Kent County, today introduced House Bill 4550, which would allow farmers summoned for jury duty to be excused from service during the harvest season spanning from April to November. 
While farm employees have the option to opt out of jury duty, self-employed farmers are not afforded the same opportunity under current law. Farmers are defined as people who own or operate a farm.
"A farmer's livelihood depends on timing. If things don't happen as needed during harvest and planting season, that could have devastating consequences," said Rep. Posthumus. "Overseeing a farm operation is hard work even under the best of circumstances. This is made harder when farmers are forced to abandon their farm duties during critical periods of time."
Michigan is home to roughly 47,600 farms, producing more than 300 commodities on a commercial basis, and accounting for about 17% of the state's workforce. Most farmers work full-time, and many work more than 40 hours per week. During the planting and harvest season, farmers frequently work from sunrise to sunset and see a significant increase in hours worked.
"For farmers, especially those running small operations, getting summoned to jury duty during harvest and planting season means stepping away from critical work and putting their livelihoods at risk," said Rep. Posthumus. "When our farmers are at risk, it puts all of our communities at risk. Michigan's farmers provide a safe and abundant food supply and play a vital role in sustaining and driving our state's economy. This legislation will allow them to tend their fields without worry." 
Representative Posthumus is proud to introduce this bill on National Agriculture Day, a day intended to recognize and celebrate the abundance provided by American agriculture. 
The Posthumus bill will now move to the Committee on Agriculture for further consideration.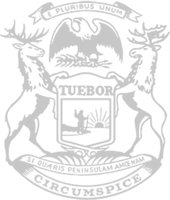 © 2009 - 2021 Michigan House Republicans. All Rights Reserved.
This site is protected by reCAPTCHA and the Google Privacy Policy and Terms of Service apply.