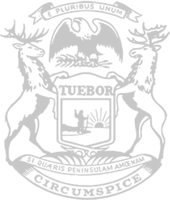 Rep. Outman questions Benson on issues plaguing Secretary of State's office
State Rep. Patrick Outman today joined his colleagues on the House Oversight Committee to question Michigan Secretary of State (SOS) Jocelyn Benson about her controversial decision to end regular walk-in services at branch offices.  
"The stories I have heard from people in my district highlight the issue-ridden system currently in operation by the secretary," said Rep. Outman, vice chair of the Oversight Committee. "Her decision to move permanently away from walk-in services, implementing only an appointment-based system, has had real and negative impacts on people across the state. Many have been forced to wait three, four, or five months just to get an appointment to renew their license, which is unacceptable. Not only does this inconvenience Michiganders, but it puts them at risk of being fined for improper registration and documentation – something they have little control over with such a backlogged and inefficient system."
People throughout the state have taken issue with Benson's recent decision to permanently transition away from walk-in services at SOS offices and move strictly to an appointment-based system. Calls to re-open branches for walk-in services have intensified as CDC work guidelines have been relaxed and COVID-19 cases drop. A lack of available appointments has made Benson's new system problematic and left people with key documents in need of renewal in limbo. 
"Two counties in my district, Montcalm and Gratiot, only have one SOS branch each," said Rep. Outman. "Residents of those counties have repeatedly told me how difficult it is to conduct business at those locations, especially since they are the only offices in our area. I understand certain COVID-19 protocols were necessary at the beginning of this pandemic, but with restaurants, businesses and offices reopening and vaccination rates going up each day, it's time to fully reopen these services to the public. Secretary Benson today mentioned repeatedly how willing she was to cooperate with the Legislature on these issues, so I urge her to reopen these crucial offices for in-person appointments immediately."
Residents can visit www.gophouse.org/posts/reopensos to fill out an online form and share their comments with the House Oversight Committee, which will continue presiding over this issue.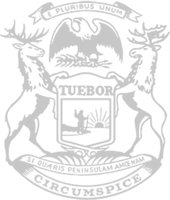 © 2009 - 2021 Michigan House Republicans. All Rights Reserved.
This site is protected by reCAPTCHA and the Google Privacy Policy and Terms of Service apply.