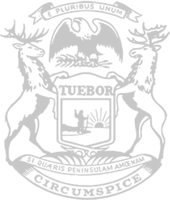 Rep. Outman: "Oversight Committee testimony highlights the dark reality of vaccine passport programs and our constitutional right to prohibit their use in Michigan"
Rep. Pat Outman, vice chair of the Michigan House Oversight Committee, today presided over and heard testimony from several concerned citizens who favor a plan to prohibit Michigan government entities from mandating the use of COVID-19 vaccine passports.
"The purpose of this legislation is simple: to protect the constitutional rights of Michiganders," said Rep. Outman. "Vaccine passports are not some far-off, futuristic hypothetical scenario. They are very much an existing or imminent reality in familiar and nearby places like New York and Canada. This legislation preemptively addresses and prohibits further division and discrimination between people who have been vaccinated and those who exercise their personal freedoms by choosing not to do so."
New York currently uses the Excelsior Pass, which allows patrons of private businesses and venues to show digital proof of vaccination or negative test results for entry. Hawaii and Illinois governors have also voiced support for similar programs. Eleven other states have publicly banned or opposed vaccine passports.
"We are not alone in viewing the idea of vaccine passports as a threat," said Rep Outman. "Our friends in Arizona, Florida, and Idaho, just to name a few, have banned this sinister attack on medical privacy that continues to be disguised as a benign act of public safety. Cybersecurity issues are also a very real concern. The bottom line is that a vaccine passport creates more vulnerabilities by stripping citizens of their rights and exposing them to even more technological risk. Although the state of Michigan does not currently have plans to move forward with a passport program, I believe this bill prudently prevents further government overreach." 
HIPAA Journal reports that between 2009 and 2020, health-care data breaches have affected more than 81% of Americans. Those breaches resulted in the loss, theft, exposure, or impermissible disclosure of more than 268 million health-care records.
House Bill 4667 pertains specifically to government entities in the state of Michigan and does not aim to prohibit private businesses from utilizing similar tools.
The bill remains under consideration in the House Oversight Committee.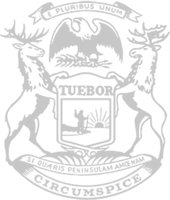 © 2009 - 2021 Michigan House Republicans. All Rights Reserved.
This site is protected by reCAPTCHA and the Google Privacy Policy and Terms of Service apply.