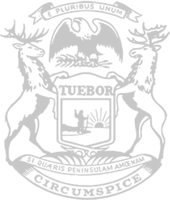 Rep. Outman: Bombshell revelations question constitutionality of former state health director's severance payout
Rep. Pat Outman, vice chair of the House Oversight Committee, today questioned former Michigan Department of Health and Human Services (MDHHS) director Robert Gordon during his testimony. It was made public earlier this year that Gov. Whitmer's administration paid $155,000 to Robert Gordon as part of a severance agreement, which included a gag order.
The line of questioning, and Gordon's subsequent answers, revealed potential violations of Michigan's Constitution. Article 11 Section 3 of the Constitution addresses additional compensation for public officers, stating such compensation will not be authorized after an employment contract ends. Gordon signed the severance agreement one month after submitting his resignation.
"The governor has given long-winded answers trying to explain away her hush money payment to Gordon as a non-issue," said Rep. Pat Outman. "But what we have learned from the committee hearing today was enlightening and indicates there is a possibility that the governor's administration and Attorney General's office entered into that contract in violation of Michigan's Constitution. Voters have a fair expectation of public servants to not only be transparent in government dealings, but to follow and uphold the law and Constitution."
Severance contracts which include a release of claims are sometimes entered into when an individual has a claim against the employer, the payout can be in exchange for agreeing not to bring a lawsuit. When asked today if he ever intended to file legal claims against the governor's office, Gordon stated that he did not nor ever intended to file claims.
"Constitutional violations are at the heart of this issue and it is still unclear why the governor's office would offer a package in such circumstances," said Rep. Outman.
As a public officer hired by the governor's office, Gordon's salary was funded with taxpayer dollars.
"What it comes down to is that Michigan taxpayers watched their hard-earned money – money that should have gone to crucial resources during a particularly devastating year – fund a payment for a high-ranking public officer who resigned," said Rep. Outman. "I will continue investigating the executive branch and their decision-making alongside my colleagues in the Oversight Committee so we can determine what, if any, legal missteps were made and how to rectify them."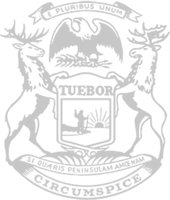 © 2009 - 2021 Michigan House Republicans. All Rights Reserved.
This site is protected by reCAPTCHA and the Google Privacy Policy and Terms of Service apply.