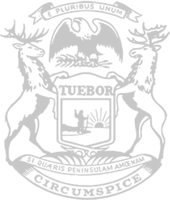 Rep. Mueller appointed to help lead committee assignment efforts for 2021-22 Michigan House term
RELEASE
|
November 18, 2020
State Rep. Mike Mueller has been named co-chair of a temporary panel that will place Michigan House legislators on certain committees for the 2021-22 term – using their experiences and priorities to help cultivate a tailored approach for residents the Legislature serves.
The Committee on Committees will work with both incoming and returning representatives to determine best fits for committee assignments. Mueller, who is entering his second term in the Michigan House, will lead the committee with state Rep. Mary Whiteford, of Casco Township.
"Personal and professional expertise as well as policy priorities help us formulate highly effective legislative committees to serve the needs of people throughout Michigan," said Mueller, of Linden. "It's all about ensuring we are strategic in moving our state forward and bettering the lives of Michigan's workers, students, seniors and families."
House Speaker-elect Jason Wentworth made public the appointments to the Committee on Committees and the Policy Action Plan Committee on Tuesday. Both will have large roles in the makeup of the 101st Michigan Legislature.
Rep. Mueller serves the 51st House District, which encompasses parts of Genesee County and Oakland County, including Argentine, Atlas, Clayton, Fenton, Flushing and Gaines townships, Goodrich Village, and the cities of Linden and Fenton. Within Oakland County, Rep. Mueller represents the townships of Groveland, Holly, and Rose, and Holly Village.
Rep. Mueller serves as vice-chair of the House Committee on Military, Veterans and Homeland Security and as vice-chair of the Agriculture Committee. He also serves on the Energy, and Health Policy committees.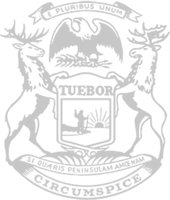 © 2009 - 2021 Michigan House Republicans. All Rights Reserved.
This site is protected by reCAPTCHA and the Google Privacy Policy and Terms of Service apply.