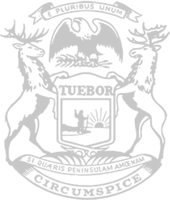 Rep. Meerman: Our nursing home residents must be better protected from coronavirus exposure
Lawmaker speaks on House floor, plan heads to governor 
State Rep. Luke Meerman today spoke before the Michigan House of Representatives in support of a plan to fix the governor's fatal error that may have contributed to more than 1,947 coronavirus-related deaths of Michigan nursing home residents.
The order to put contagious COVID-19 patients into long-term care facilities alongside uninfected residents was implemented by the governor alone, without any legislative input.
"It saddens me that we as the Legislature have to pass a bill like this, yet, here we are again, fixing another misguided policy implemented by the Whitmer administration," Meerman said. "Throughout the COVID-19 crisis as the governor has continued to issue executive order after executive order, and has continued to put our most vulnerable at risk.
"The Republican-led Legislature appropriated $16 million for placing COVID positive patients in two separate facilities with over 2,000 beds designated, and less than 100 were even used. Instead, COVID-positive patients were placed in nursing homes. This has done nothing other than increase the vulnerability of our elderly population and may have led to nearly 2,000 preventable and unnecessary deaths.

"We are the only state in the country whose governor has not recognized how deadly this kind of policy has been to the population."

The plan requires the state's Health and Human Services Department (DHHS), along with the state department for Licensing and Regulatory Affairs, to complete an evaluation and report of the current policies regarding COVID-19 patients and nursing homes by Aug. 15.

Additionally, the legislation requires DHHS to develop and implement a new plan by September 1 creating at least one dedicated regional facility within each of the state's eight health regions for use as COVID-19 patient facilities.

Finally, Senate Bill 956, unlike the governor's plan, protects nursing home residents by prohibiting the placement of individuals with COVID-19 in any long-term care facility unless it has a separate dedicated building where affected patients can be properly quarantined and cared for.

"I have personally heard from many people across my district who are concerned for the well-being of their family members, community members and the general population," Meerman said. "While this is an issue that should have never occurred, the time is long overdue for us to fix this massive problem."

The legislation now moves to the Senate for consideration.
###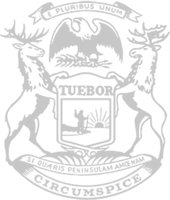 © 2009 - 2021 Michigan House Republicans. All Rights Reserved.
This site is protected by reCAPTCHA and the Google Privacy Policy and Terms of Service apply.