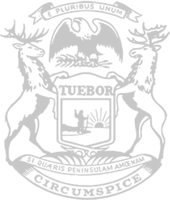 Rep. Meerman: If MIOSHA is going to punish Michigan workers, its funding should be cut
RELEASE
|
September 9, 2020
State Rep. Luke Meerman, of Coopersville, today called out the Michigan Occupational Safety and Health Administration for its overzealous enforcement of the governor's executive orders – which have created significant hardships on small business owners and employees who are simply trying to make ends meet.
Based on reports he's receiving from small businesses, Meerman recommended the Legislature review MIOSHA funding and operations – including possible budget cuts if the agency is exceeding its legal authority. He said feedback from local businesses portray an overreaching and damaging enforcement of the governor's unilateral and arbitrary orders.
"Instead of focusing on actual health and safety violations in Michigan workplaces, the department has been catering to the governor by making her executive orders its primary focus," Meerman said. "Why should Michigan's hard-working taxpayers be paying to fully fund an agency that's essentially playing the role of Big Brother?"
  Meerman has been working for months to protect Michigan residents and job providers from excessive penalties related to rules implemented unilaterally by the governor. His legislative plan introduced last month would safeguard licensed professionals and job providers from having their licenses suspended or revoked for being found in violation of COVID-related executive orders issued by the governor.
"It's bad enough the governor wants to hand out misdemeanors to business owners for breaking her confusing executive orders, but then to also revoke their licensing, and to completely destroy their livelihoods?" Meerman said. "How can Gov. Whitmer claim she cares for the people of Michigan, who she was elected to serve, when she so clearly sees no issue in destroying their businesses and means of earning a living?"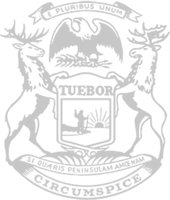 © 2009 - 2021 Michigan House Republicans. All Rights Reserved.
This site is protected by reCAPTCHA and the Google Privacy Policy and Terms of Service apply.