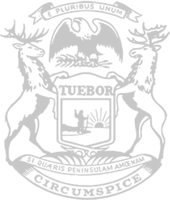 Rep. Martin, Michigan House vote to end participation in federal government's bonus unemployment program
State Rep. David Martin and the Michigan House today voted to end Michigan's participation in a federal government bonus unemployment payment program that is hindering the state's economic recovery from the COVID pandemic.
The federal government has added $300 a week to unemployment benefits through early September, meaning in Michigan, recipients can get up to $662 a week with state and federal benefits combined. That translates to about $16.55 an hour – an incentive for many to stay on unemployment because they might make more money not working than they would working.
"By offering an extra $300 incentive for people to stay home and collect unemployment, the government is hurting local job providers and holding back our economic recovery," said Martin, of Davison. "It's time to get Michigan workers back on the job."
Workplace owners testified today during a House committee about problems finding employees, including competition from the additional federal payments – leaving restaurants, factories and other worksites chronically short-staffed. Business owners from the Upper Peninsula to Genesee County talked about their struggles getting responses to their "Help Wanted" pleas despite offering higher pay, signing bonuses, flexible hours and other enhanced benefits.
"I've heard from local gas station owners who worry daily whether they will have gas to sell their customers because there aren't enough drivers to deliver the gas," Martin said.
If enacted, House Bill 4434 would end the state's participation in the extra $300 of weekly unemployment assistance immediately. An estimated 25 states already have announced plans to end participation in the program early.
The House plan now moves to the Senate for further consideration.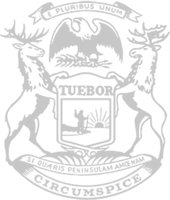 © 2009 - 2021 Michigan House Republicans. All Rights Reserved.
This site is protected by reCAPTCHA and the Google Privacy Policy and Terms of Service apply.