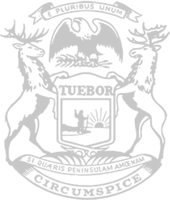 Rep. Markkanen creating more access to child-care for Michigan families
Legislator part of sweeping reform package unveiled today
State Rep. Greg Markkanen, of Hancock, has sponsored legislation within a bipartisan plan to establish a more accessible, higher-quality child-care system for Michigan families – while strengthening the child-care industry as a whole.
The plan continues to prioritize high-quality care for families to ensure children are safe while also providing much-needed flexibility to better support providers that depend on adequate resources to deliver reliable, effective care.
Markkanen said the current system is not working for families, especially in rural areas where "deserts" are created through a lack of available providers.
"That forces people into tough decisions when there isn't available care," Markkanen said. "We can cultivate a better system for hard-working people. Research done by the state has shown that 75 percent of children in Michigan live in areas with limited access to child care. There are 10 counties that do not currently have licensed slots at centers that serve children younger than two-and-a-half years old.
"That's unacceptable to me. It's a strain on our state economy and hard-working families to not have a sustainable, viable and flexible industry that can handle needs. It is time for reform."
Common-sense regulatory adjustments include measures such as a safe path for providers to locate in multi-use buildings to expand access to where families live and work, allowing providers to share certain health and safety records online to help parents access information, enhanced reporting requirements and more concise regulation to let high-quality providers thrive while bad actors are held accountable.
Markkanen's legislation establishes a 90-day grace period for providers to adhere to new safety rules, cutting red tape and creating a structure providers can understand as they work to comply with updated guidelines.
The bills within the plan are expected to be formally read in this week.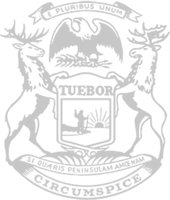 © 2009 - 2021 Michigan House Republicans. All Rights Reserved.
This site is protected by reCAPTCHA and the Google Privacy Policy and Terms of Service apply.