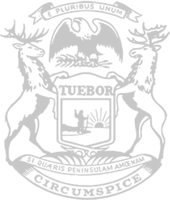 Rep. Markkanen: As Michigan returns to normalcy, participation in federal bonus unemployment program must end
State Rep. Greg Markkanen, of Hancock, today joined House colleagues in adjusting parameters for unemployment benefits as Gov. Gretchen Whitmer announced she will soon rescind her COVID-19 restrictions.
House Bill 4434, advanced through the House and co-sponsored by Markkanen, would remove an extra $300 per week in federal unemployment benefits that comes on top of existing state benefits. The move comes on the heels of the Whitmer administration disclosing it will remove the state's remaining restrictions on gathering and masks starting Tuesday – a change from an original July 1 timeline. Indoor and outdoor capacity limits will increase to 100 percent and the state's mask mandate for unvaccinated individuals will also be removed.
"The Legislature has consistently listened to people throughout the state and called on the governor to re-open Michigan – and she has finally listened to the people," Markkanen said. "The state is moving pretty much all the way back to pre-COVID normalcy with this announcement and many areas of the state have already been in a position to do so. It's well past time for our unemployment benefit structure to reflect those changes."
With the $300 in weekly federal benefits, recipients can get over $650 per week combined with state benefits. That translates to about $16.55 per hour – which Markkanen underscored as a disincentive for people to re-enter the workforce following COVID-19 and executive orders that put people out of work.
Nationwide, 44 percent of small-business owners report having job openings they can't fill, according to a survey conducted by the National Federation of Independent Business. Statistics from April showed Michigan's labor force participation rate to be the worst in the Great Lakes region and among the 10 worst in the nation. The state's labor force participation rate fell from 61.6 percent before the pandemic to 58.8 percent in April. All of the region's states had significantly higher labor force participation rates than Michigan, ranging from Minnesota (67.7 percent) to Illinois (62 percent) and New York (61.4 percent).
Prior to the advancement of the legislation, Markkanen heard testimony in the House Workforce, Trades, and Talent Committee from business owners across the state who have faced difficulty finding employees – citing competition with the hourly rate people can make through unemployment benefits as a factor. The conundrum has left Main Streets throughout Michigan and the U.P. short-staffed and operating under condensed hours.
"We have seen many local businesses close because of the governor's burdensome executive orders and health directives in response to COVID-19. They simply could not get by with what they had to face," Markkanen said. "Continuing onward with a structure that has clearly put many of them in a bind is not the right path forward for our state.
"Small businesses are the backbone of our state and local economies. They have suffered enough these past several months."
The additional $300 in weekly federal unemployment benefits is not slated to expire until September, but multiple other states have moved to end the assistance earlier as economies struggle to bounce back.
HB 4434 now advances to the Senate for further consideration.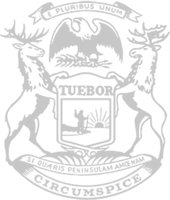 © 2009 - 2021 Michigan House Republicans. All Rights Reserved.
This site is protected by reCAPTCHA and the Google Privacy Policy and Terms of Service apply.