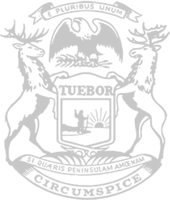 Rep. Lightner taking action to protect Michigan residents from unnecessary fees
RELEASE
|
February 24, 2021
Plan would shed light on third-party websites that charge for state services
State Rep. Sarah Lightner is working on a solution to better protect Michigan residents from third-party websites that charge additional fees to conduct services offered by the state.
Lightner, of Springport, said some third-party websites look so similar to those of state departments that users do not realize they are not conducting business with the state until an additional fee shows up on their credit card statement.
"I looked into this problem after hearing from a local man who mistakenly went to a third-party website while trying to renew his vehicle registration online," Lightner said. "He had no idea he wasn't dealing with the Secretary of State's office directly until seeing a $30 upcharge on his credit card."
Lightner's plan, House Bill 4015, would require more transparency from third-party websites that offer online services that are performed by a state agency or department. If a third party is offering such services, it would have to: 
Clearly indicate on its website that it is not a state agency, department or division, and that the services offered are not endorsed by the state; 
Provide a link on its website to the state agency where a person could access the online service; and 
Clearly indicate – before a transaction for an online service is completed – any fee it would charge. 
"With this simple reform we will improve transparency and allow the state to crack down on websites that engage in deception," Lightner said.
House Bill 4015 was overwhelmingly approved by the Michigan House today, advancing it to the Senate for further consideration.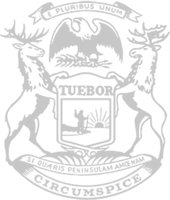 © 2009 - 2021 Michigan House Republicans. All Rights Reserved.
This site is protected by reCAPTCHA and the Google Privacy Policy and Terms of Service apply.