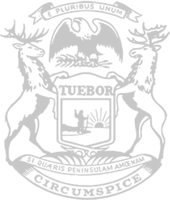 Rep. Lightner spearheads plan to support survivors of traumatic crimes
Bipartisan proposal would improve Michigan's parole process
State Rep. Sarah Lightner today said reforms are needed to make Michigan's parole process more effective and offer more support for survivors of traumatic crimes.
When a prisoner is denied parole in Michigan, the Parole Board is currently required to review the case every one or two years, depending on the circumstances. Testifying before the House Judiciary Committee, Lightner said this process forces victims to frequently relive the traumatic events of a crime, even when there is little to no chance of a prisoner ever receiving parole.
"Asking the survivor of a horrific crime to relive the trauma year after year is just cruel," Lightner said. "We can make common sense reforms to the parole system to better support survivors and make the entire process more effective for everyone involved."
Randy Gilbert, a survivor of a heinous crime, also testified about the trauma he experiences every time a parole hearing is held, causing him to recall the day he and his sister lived through the brutal attack of a serial killer.
"I try to find normalcy in life between parole hearings, but six months at a time is just not enough," Gilbert told the committee. "This bill will allow victims like myself time to rest for a moment – rest we deserve after being victims of such violent crime."
Lightner is sponsoring bipartisan legislation alongside Rep. Angela Witwer, D-Delta Township, to give the Michigan Parole Board additional flexibility to extend the amount of time between when parole is denied and the next review must be conducted.
Under House Bills 4562-63, the Parole Board would be allowed to go up to five years before conducting a subsequent review after a prisoner is denied parole if a majority of the parole board finds, in writing, that the prisoner's history of predatory, deviant, or violent behavior indicates there is a present risk of public safety that cannot reasonably be expected to be mitigated in less than 60 months.
The plan remains under consideration by the House Judiciary Committee.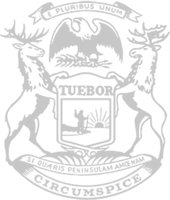 © 2009 - 2021 Michigan House Republicans. All Rights Reserved.
This site is protected by reCAPTCHA and the Google Privacy Policy and Terms of Service apply.