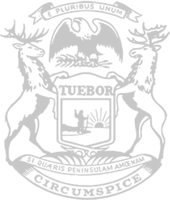 Rep. Lightner: Michigan launches new task force on juvenile justice reform
State Rep. Sarah Lightner and other state leaders today announced the creation of the new Task Force on Juvenile Justice Reform, which will review the system and prioritize areas for improvement.
"Once a kid is detained in the juvenile justice system, it is incredibly hard for them to move beyond it. Without the proper tools and support, they end up stuck in a revolving cycle," Lightner said. "We must find solutions that give young people who make mistakes a path to get back on track with their lives."
Lightner, of Springport, said the state has made several improvements to the criminal justice system in recent years, but Michigan still detains youth at one of the highest rates in the nation.
The Task Force on Juvenile Justice Reform will act in an advisory capacity with the goal of developing an ambitious, innovative, and thorough analysis of Michigan's juvenile justice system, complete with recommendations for changes in state law, policy and appropriations to improve youth outcomes. State law changes will also be guided by the National Center for Juvenile Justice report, which included data from Michigan.
Lightner has made juvenile justice reform a priority for more than a decade. A former paralegal who worked on criminal and family court issues, Lightner served on the Judiciary Committee as a Jackson County Commissioner and was appointed by Gov. Rick Snyder to the Criminal Justice Policy Commission (CJPC) in 2015. While Lightner was on the CJPC, she helped compile statewide data for the recommendations for the Raise the Age legislation.
Last year, Michigan Supreme Court Chief Justice Bridget M. McCormack and Justice Elizabeth Clement were part of the Juvenile Court Statistics report that compiled data from each state. Lightner has been collaborating with the justices and gathering feedback from them and other stakeholders on how to improve Michigan's juvenile justice system since coming to the state Capitol.
"Rep. Lightner has been a leader on juvenile justice for a long time, so she has a solid foundation of leadership to build upon," McCormack said. "She is consistently ahead of the curve in advocating for effective, common sense solutions."
Lightner currently has legislation she is confident will ensure all kids have access to effective assistance of counsel (House Bill 4620) and collect clear and consistent juvenile justice data from communities across the state (House Bill 4174), and said she appreciates the frank and honest collaboration of the Supreme Court justices.
"When you meet with Rep. Lightner, you understand right away that she is both passionate and knowledgeable about helping kids and their families," Clement said. "She is a thoughtful, dedicated partner who is committed to making Michigan a national leader in juvenile justice reform, and I am excited about the opportunity to continue working with her."
Lightner said she is glad the governor has recognized the need to improve Michigan's juvenile justice system and to continue the prior administration's move toward smart and responsible juvenile justice reform.
"This task force is going to identify the next steps to build a smarter and better juvenile justice system for all Michigan families and help gather the data we need to get a clear picture of where we need to make responsible reforms," Lightner said. "I'm looking forward to continuing to work with leaders across the state that share my passion for this issue."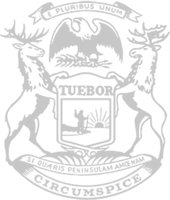 © 2009 - 2021 Michigan House Republicans. All Rights Reserved.
This site is protected by reCAPTCHA and the Google Privacy Policy and Terms of Service apply.