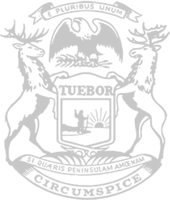 Rep. LaFave leads committee approval on resolution to preserve Second Amendment rights
State Rep. Beau LaFave yesterday led the Committee on Military, Veterans and Homeland Security in approving a formal resolution to protect the Second Amendment rights of Michigan residents and oppose overreaching federal gun control measures. LaFave, the committee chair, scheduled the vote to take place.
House Resolution 55, introduced by Representative Andrew Fink, specifically points out the Tenth Amendment, noting how it was intended to limit the powers of the federal government. LaFave upholds the notion that federal laws relating to state manufacturing, ownership and use of firearms or accessories exceed the powers granted to the federal government under the Constitution.
"The beauty of being a conservative is believing in the power and importance of limited government, and that extends to our God-given Second Amendment rights," said Rep. Beau LaFave, of Iron Mountain. "Our right to bear arms is protected by the Constitution, and I will continue fighting against every power-hungry federal bureaucrat who intends to encroach on that right."
The resolution states that it is the duty of state-level courts and law enforcement agencies to protect the rights of lawful citizens to keep and bear arms within Michigan.
"One career politician that comes to mind is Joe Biden. His attempt to restrict and further regulate pistol braces – designed so that people with upper limb disabilities can hold and shoot weapons – is exactly the type of federal overreach this resolution opposes," said Rep. LaFave. "The liberal agenda has no care for protecting the rights of Americans, and Biden continues to trample on the rights of those with disabilities and those who wish to exercise their Second Amendment freedoms through this measure."
The resolution was passed on a party line basis with Republican Representatives LaFave, Beeler, Eisen, Bezotte and Martin voting in favor of it. Democrat Representatives Jones, Coleman, Rogers, and Steenland voted no. The resolution awaits a full House vote.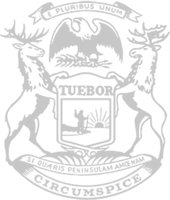 © 2009 - 2021 Michigan House Republicans. All Rights Reserved.
This site is protected by reCAPTCHA and the Google Privacy Policy and Terms of Service apply.