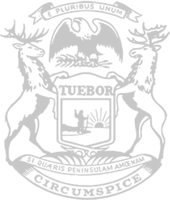 Rep. LaFave introduces plan to forgive first-time OWI offenses
RELEASE
|
February 12, 2021
State Rep. Beau LaFave, of Iron Mountain, today introduced legislation to allow first time offenders convicted of operating a vehicle while intoxicated (OWI) to have their convictions set aside when they've paid their debts to society.
House Bill 4238 would allow for expungement of first-time offenses for operating a vehicle while intoxicated. Last term, Rep. LaFave was instrumental in fighting for similar legislation and introduced a bill identical to Senate Bill 1254, sponsored by Senator Ed McBroom.  Due to time constraints, the Senator's legislation made it to Governor Whitmer's desk where it was vetoed, despite her approval of several other criminal justice reform measures.
"People convicted of serious crimes, like arson and drug offenses, can have their records wiped clean under the recently passed criminal justice reform signed by the governor, but an individual who blows 0.08 – who didn't cause any injuries or a  crash – doesn't have the right to a second chance?" LaFave said. "That doesn't make sense to me, which is why I'm taking another go at this plan. No one is saying drinking and driving is okay, but if we're going to talk about crimes that keep people from getting jobs, a common one across the state is first-time OWI. Everyone who rightfully earns a second chance should be given one, not just a select few."
LaFave's measure would not provide an automatic conviction set aside and would only be applicable to first-time offenders whose criminal action did not result in an injury or death.
 "The governor signed similar legislation for first-time marijuana or sex crime convictions to be set aside, so it makes sense she would also be understanding toward first-time OUI offenders," LaFave said. "One bad mistake made a long time ago should not carry through with someone forever, especially when we should be encouraging them to move on and give back to society after paying their time or debts. I urge the governor to do the right thing this time around and sign my critical plan into law."
HB 4238 now heads to the Judiciary Committee for further consideration.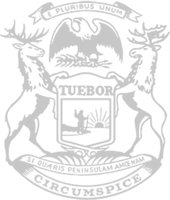 © 2009 - 2021 Michigan House Republicans. All Rights Reserved.
This site is protected by reCAPTCHA and the Google Privacy Policy and Terms of Service apply.