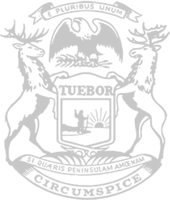 Rep. Huizenga supports plan to limit payouts, secrecy for former officials
State Rep. Mark Huizenga and the Michigan House of Representatives yesterday approved a plan to prevent large payouts and limit confidentiality agreements for former state employees.
"Michigan taxpayers should not have their dollars become a slush fund for disgruntled former officials, nor should government transparency be obscured by these hush-money payouts," said Huizenga, of Walker. "This plan will place important limits on both severance pay and confidentiality agreements for departing state employees."
House Bill 4591 was introduced following recent news of questionable separation agreements for former officials in Gov. Gretchen Whitmer's administration. Whitmer's health director and unemployment director both received significant payments of tens of thousands of dollars, and their agreements included confidentiality clauses.
The plan would generally prohibit the Legislature or administration from entering into a severance agreement with any state employee for more than 12 weeks of pay. State officers such as department heads would be prohibited from receiving a severance except to settle legal claims. The bill would also prohibit employment contracts that prevent an employee or officer from disclosing alleged violations of law or the contract itself.
Under the plan, the attorney general could authorize severance payments for executive branch employees in a greater amount only if deemed necessary to serve the best interests of the state in preempting litigation. House and Senate legal counsels could make the same determination for legislative employees and officers.
HB 4591 passed the House with unanimous support, and it now advances to the Senate for consideration.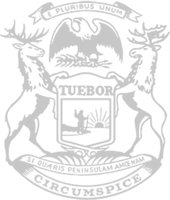 © 2009 - 2021 Michigan House Republicans. All Rights Reserved.
This site is protected by reCAPTCHA and the Google Privacy Policy and Terms of Service apply.