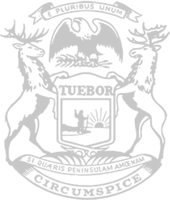 Rep. Huizenga supports bipartisan election reforms
The Michigan House of Representatives and state Rep. Mark Huizenga yesterday approved several bipartisan reforms to increase election integrity and simplify Michigan's election process.
The reforms address four different aspects of Michigan elections: review of petition signatures, accuracy of voter rolls, eligible polling places, and election dates.
"Elections are a key component of our system of government, and Michigan elections must be conducted smoothly and fairly," said Huizenga, of Walker. "These bipartisan reforms will give voters greater confidence in our elections and improve election processes for both voters and election officials."
Under current law, the deadline for the verification or rejection of signatures collected for a citizens' initiative is 100 days prior to the election when the initiative would be on the ballot, regardless of when the petition is filed with the Secretary of State. House Bill 4200 would ensure a timely review by requiring the Secretary of State to review a petition and the Board of State Canvassers to complete the canvass within 90 days after signatures are filed. To accommodate other increased election responsibilities, an additional 30 days would be allowed if the petition is filed less than 45 days before a general election.
HB 4491 would require county clerks to update the qualified voter file monthly for cancelation of the registrations of voters who died in the county. City or township clerks would then review and complete the cancelation. Under the plan, this process would be performed weekly within 45 days prior to an election and daily within 15 days prior. Currently, deceased voters are removed from the rolls by city or local clerks based on a list provided monthly by county clerks. The change would ease the burden on local clerks, who often work fewer hours than county clerks.
HB 4492 would allow a privately owned clubhouse or conference center to be used as a polling place if a local clerk is not able to use a public building or a building owned by a non-profit. Facilities owned by the sponsor of a political or independent committee would not be eligible. Expanding the list of options on an as-needed basis will ensure that clerks have sufficient polling places available.
HBs 4530-4533 would consolidate the May special election and the August primary election into a June primary. Reducing the number of elections possible each year will simplify the process for Michigan clerks and voters. An earlier primary will also provide more time for voters to review the general election candidates.
The bills all passed with bipartisan support and now advance to the Senate for its consideration.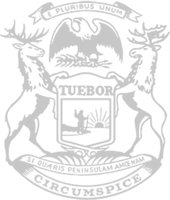 © 2009 - 2021 Michigan House Republicans. All Rights Reserved.
This site is protected by reCAPTCHA and the Google Privacy Policy and Terms of Service apply.