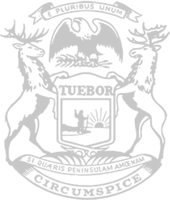 Rep. Hall: Budget plans aid state's COVID-19 recovery, deliver desperately needed accountability
State Rep. Matt Hall, of Marshall, is leading the advancement of state budgets which continue Michigan's recovery from COVID-19, while re-establishing key checks and balances to state government for residents.
The proposals get money to where it's needed – supporting schools, students, families and infrastructure. At the same time, the spending is being handled responsibly, efficiently and with thought to the future by working to pay down debt. Hall's votes were part of a broad package including supplemental measures for the current fiscal year and the approaching state budget year that begins Oct. 1.
"There are safeguards built into these plans so Gov. Gretchen Whitmer must spend as intended and in a way that respects taxpayers," Hall said. "Money for roads will be going to roads. Money for schools will be going to schools. The Legislature is working to get plans to the governor that get money to where it is needed and should be going.
"I'll keep working to hold the governor accountable for the heavy-handed, unilateral way she has run our state during the pandemic. People expect a government with co-equal branches as the state constitution lays out. There needed to be more accountability as decisions were being made. These safeguards generate that needed accountability for people who rely on their elected representatives in the Legislature to be their voice."
One example of key checks and balances being in place involves authorizing certain funding only when Michigan ends its order calling for child care facilities and camps to make a "good faith effort" to ensure kids ages 2-to-4 wear masks. The Whitmer administration expanded the mask mandate to include the age group in mid-April – a move Hall called misguided and not reflective of science or data.
Locally, Hall has been fighting for additional resources for children in the budget process. One proposal includes $750,000 in funding for Western Michigan University's Unified Clinics – which provides services to families and children experiencing trauma, toxic stress, chronic disability, neurodevelopment disorders and addictions. Whitmer vetoed the crucial funding last year.
Previous budget proposals featured significant cuts for WMU and Kellogg Community College, but Hall worked for a 1.3 percent funding increase for WMU to bring the university's total appropriation to $113.8 million, and a 9.3 percent funding increase for Kellogg Community College to bring its total appropriation to $11.3 million. Hall said the increases will ensure young people in Calhoun and Kalamazoo counties who attend either institution are positioned for success.
"These institutions are really important to our communities. They provide jobs and help students prepare for their futures," Hall said. "This funding is pivotal especially right now given all of the unknowns that COVID-19 and executive orders from Gov. Whitmer in response created. It's going to ensure that these two schools educating our future generations will emerge from the pandemic in strong shape."
The plans include a total of $7 billion for state roads and transportation infrastructure – including maintenance expenses and debt payments for the upcoming fiscal year. Other infrastructure commitments include $150 million for rural broadband expansion, helping connect all of Michigan to needed technology. The House-approved budget also includes a record-high $16.3 billion school aid fund. Most schools would receive an additional $100 per student, raising the minimum per-student foundation allowance to $8,211. All schools would get at least $50 more per student.
The measures approved by the House this week now move to the Senate for further consideration.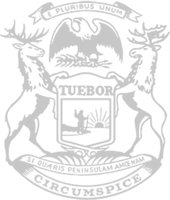 © 2009 - 2021 Michigan House Republicans. All Rights Reserved.
This site is protected by reCAPTCHA and the Google Privacy Policy and Terms of Service apply.