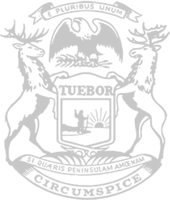 Rep. Glenn: Governor relents and rips up Gordon 'gag' order, but broader reforms are needed
Rep. Annette Glenn, R-Midland, today said it's a positive step that Gov. Whitmer cancelled a confidentiality agreement with her former public health chief – but more comprehensive and significant reform is needed to make state government more accountable and transparent to the people of Michigan.
Whitmer cancelled the confidentiality clause with former Department of Health and Human Services Director Robert Gordon as Glenn pushes to expose and curtail the use of "hush money" deals in state government. Gordon was paid $155,500 as part of a severance package after his sudden resignation earlier this year in the midst of the COVID-19 pandemic.
"Clearly, the governor feels the pressure as we work to hold her accountable in the Legislature," Glenn said. "I'm pleased she is taking some steps to reverse her mistakes. This 'gag' clause needed to be reversed, as I said the day it was exposed – and now that has finally happened.
"But make no mistake – this is just a single step in a long journey. Michigan taxpayers and families demand and deserve much broader, more significant reforms to improve government transparency. That will continue to a be a top priority of mine, and I am hopeful the governor's reversal of the Gordon agreement signals a true willingness to work toward real, long-lasting reforms."
Glenn — chair of the House Appropriations Subcommittee on Environment, Great Lakes, and Energy – is pushing for all House Appropriations subcommittee chairs to include language in their respective budget proposals aimed at exposing and preventing similar "hush money" contracts. Her plan also is expected to include separate legislation to put reforms in state law.
Glenn's plan would prohibit agreements with departing department officials for the purposes of keeping them quiet about what prompted their departure. It would require disclosure of severance packages for department directors, deputy directors and other high-ranking administration officials within 14 days of the agreements being signed – and the name of the official and the amount of money received must be disclosed. Her plan also would require public posting of any severance agreement in excess of $5,000, regardless of position held by the department employee, and require annual reports to the Legislature on how much severance money was paid out, and to how many employees.
Glenn is fighting for more transparency and accountability in several other ways. Her legislation requiring the governor and Legislature to follow freedom-of-information laws was unanimously approved by the Michigan House today.
Glenn also is advancing legislation to establish whistleblower protections for state employees who raise concerns about how their departments operate.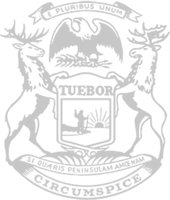 © 2009 - 2021 Michigan House Republicans. All Rights Reserved.
This site is protected by reCAPTCHA and the Google Privacy Policy and Terms of Service apply.