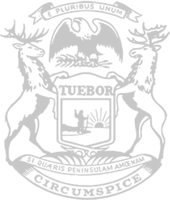 Rep. Filler supports local restaurants, calls for move to 50-percent capacity
RELEASE
|
February 22, 2021
State Rep. Graham Filler is conducting a tour of restaurants and other establishments in Clinton County and southern Gratiot County – supporting local businesses and the many people they employ while advocating for the safe transition to normal capacity limits.
Filler, of DeWitt, continues to call for an increase to 50-percent capacity, which many experts believe can be safely implemented based on current health data. He said a clear, metric-driven approach will help local restaurant owners stay in business, restore jobs and boost communities.
"These small businesses are such an integral part of our communities," Filler said. "It has been an incredibly tough year for everyone involved in the restaurant industry – from the families who own these businesses, to the hard-working people who put in the work serving tables, cooking food and busing tables, to the suppliers. They need our support and they also need clarity for when they will be allowed to open up to more in-person diners."
Filler kicked off his restaurant tour Feb. 13, visiting Knob Hill Tavern in DeWitt, the new St. Johns Brewing Co. and Bruno's Bar and Grill in St. Johns. It continued Feb. 20 with stops at Main Street Pizza, Big Boy and Ryan's Roadhouse in St. Johns and Looking Glass Brewing Co. in DeWitt.
"I've tried a lot of delicious food and some great locally brewed beer – but I've also heard many stories of hardship from people in our communities," Filler said. "These small businesses have invested a lot in their communities, and they're committed to taking the right steps to keep diners safe. Our state's COVID-positivity rates are down. It's time to move back to 50 percent capacity."
Filler said anyone with restaurant tour recommendations and other ideas or concerns can reach his office at (517) 373-1778 or GrahamFiller@house.mi.gov.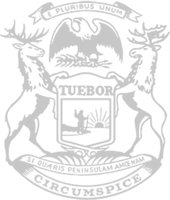 © 2009 - 2021 Michigan House Republicans. All Rights Reserved.
This site is protected by reCAPTCHA and the Google Privacy Policy and Terms of Service apply.