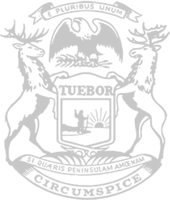 Rep. Farrington champions plan to protect survivors of violence, abuse
Proposal would establish Address Confidentiality Program in Michigan
State Rep. Diana Farrington's plan – part of a bipartisan, bicameral proposal to strengthen protections for survivors of domestic abuse and sexual assault in Michigan – was recently approved by the House with unanimous bipartisan support.
Farrington, of Utica, said the proposal would allow survivors to keep their addresses private in public databases, like the voter registry, to make it more difficult for their perpetrators to find them.
"Stalkers and abusers are ruthless. They will utilize every tool available to try to track someone down," Farrington said. "Many women switch jobs, change their names and go into hiding to protect themselves – only to find out they're still not safe. That's why it's so important to give survivors a way to keep their addresses private."
If enacted, the plan would establish an address confidentiality program giving participants a substitute address – usually a post office box – to use in place of their physical address. The substitute address can be used wherever an address is required by a local government, school, court or other public agency. Mail sent to the substitute address would then be forwarded to the participant's actual address by the state.
"Address confidentiality programs are life-changing for anyone trying to rebuild their life after getting out of a dangerous situation," Farrington said. "Everyone deserves to feel safe at home."
Farrington's measure, House Bill 5054, now advances to the Michigan Senate for further consideration.
###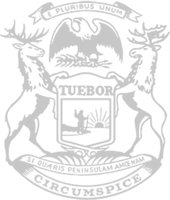 © 2009 - 2021 Michigan House Republicans. All Rights Reserved.
This site is protected by reCAPTCHA and the Google Privacy Policy and Terms of Service apply.