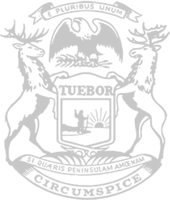 Rep. Carra: Vote Explanation
RELEASE
|
February 25, 2021
VOTES THIS WEEK:
Tuesday, February 23, 2021
I voted YES on HB 4126 (Rep. Howell) Modifies Public Act 262 of 2020 that created a pheasant stamp program. EXPLANATION: Authorizes retailers who sell pheasant hunting licenses to keep a nominal percentage of the $25 license fee. The $25 fee already exists.
PASSED 109-0
Wednesday, February 24, 2021
I voted NO on HJR A (Rep. Wentworth) Changes the requirements for passage of a bill during lame duck from simple majority to a two thirds majority. EXPLANATION: Historically, a lot of bad bills pass in lame duck and the intent of this joint resolution is admirable. That said, legislators cast votes and have the responsibility of representing their districts in a constitutional republic. It's not the job of the Legislature to tie the hands of future legislators, it's the job of the Legislature to uphold and defend the constitution and legislators should vote yes or no appropriately whether it's lame duck or not.
PASSED 102-7
I voted NO on HB 4015 (Rep. Lightner) Requires that any third-party agency disclose on their website that they are not a state agency and any fee associated with their service. EXPLANATION: Nefarious activity is already a crime. Imposing penalties and burdensome regulations on industries who are operating lawfully is not necessary.
PASSED 102-7
Thursday, February 25, 2021
I voted YES on HB 4247 (Rep. Koleszar) Removes the needs-based requirements for the Survivor Tuition Act allowing more students who have lost their parents or spouses to be eligible for the program. EXPLANATION: This anti-discriminatory bill allows for more children of those who have died in the line of duty to be eligible for tuition free college. The act already exists, and all students should be eligible.
PASSED 109-0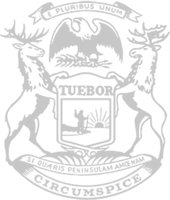 © 2009 - 2021 Michigan House Republicans. All Rights Reserved.
This site is protected by reCAPTCHA and the Google Privacy Policy and Terms of Service apply.