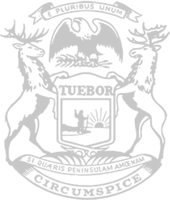 State Rep. Julie Calley speaks in support of her plan to help lower the cost of prescription drugs in Michigan.
Rep. Calley leads House in approving plan to make health care more affordable, accessible
Reforms would lower cost of prescription drugs, expand access to quality care
State Rep. Julie Calley today led the House in approving a plan to reduce the cost of health care while making services more accessible to people in Michigan.
Calley, of Portland, said the plan focuses on three main goals: Lowering the cost of prescription medicine, increasing access to services and providing a higher standard of care.
"As prescription costs skyrocket, we have heard from many residents who struggle to afford the life-sustaining medication that they truly need," Calley said. "We know that 32 percent of Michiganders admit to taking less medicines than needed solely due to the oppressive expense.
"I'm taking action to support the single mom trying to figure out how to put food on the table and pay for her child's prescriptions and the retired husband who quietly takes less of his own medication than he should, in order to purchase his wife's prescriptions in full."
The average price of medication to treat diabetes, heart disease, depression and other common conditions has more than doubled over the past six years.
The measure Calley is spearheading would rein in the unregulated prescription middlemen who manipulate drug prices. Other parts of the plan would hold drug companies accountable to patients by requiring them to be more transparent about the way their drugs are priced.
"This comes down to one simple, but basic fact: Life-saving prescriptions are worthless if people can't afford them," Calley said. "This plan will increase prescription drug access and affordability. It will increase transparency and accountability, and restrict the nefarious ways middlemen profit at the expense of the people in our communities."
The comprehensive plan also includes solutions to cap out-of-pocket costs for insulin, expand telemedicine services and end gag clauses that prevent pharmacists from sharing cost-saving information with their customers. A full list of the reforms included in the plan is available here.
The bipartisan plan, House Bills 4346-59, now advances to the Senate for further consideration.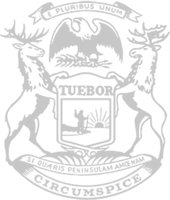 © 2009 - 2021 Michigan House Republicans. All Rights Reserved.
This site is protected by reCAPTCHA and the Google Privacy Policy and Terms of Service apply.