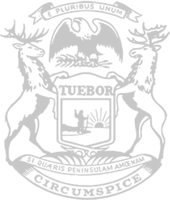 Rep. Brann votes for plan to end budget impasse, reverse governor's cuts
RELEASE
|
December 10, 2019
State Rep. Tommy Brann today voted to reverse the governor's cuts to initiatives helping the state's most vulnerable residents – ending a budget impasse.
Brann, of Wyoming, joined the Legislature in restoring funding to education, public safety, veterans' services and several other programs.
The plan will soon head to Gov. Whitmer for her signature, reversing many of the cuts she made at the start of the budget year that began Oct. 1.
"I've heard from people all throughout our community who were impacted by the governor's vetoes. We couldn't let them stand," Brann said. "We came together on a plan to put people before politics and restore funding for critical programs that families in west Michigan rely on each and every day."
The plan approved today restores support for:
Education. The House vote would restore funding for school safety grants, dropout recovery programs and literacy programs. The Michigan Tuition Grant program, which helps nearly 17,000 college students statewide, will be funded. The plan also includes funding needed to ensure public charter school students get the same investment from the state as all other public-school students.
Public safety. The plan reverses the governor's $13 million in cuts to the program allowing sheriffs to hire patrols for secondary roads and $15 million for a statewide fund that reimburses county jails for holding state prisoners.
Health care. The plan restores $10.7 million to improve pediatric psychiatric services, roughly $1.5 million to help children with autism, and roughly $2 million statewide to fight opioid drug abuse.
Veterans. The plan would restore grants Whitmer vetoed to ensure military veterans can get access to services they need at the county level.
Brann also voted to approve reforms that will provide checks and balances to help restore faith in Michigan's government and make the process for State Administrative Board transfers more transparent.
###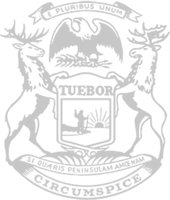 © 2009 - 2021 Michigan House Republicans. All Rights Reserved.
This site is protected by reCAPTCHA and the Google Privacy Policy and Terms of Service apply.