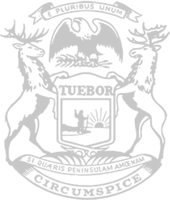 Rep. Berman part of bipartisan plan to make health care more accessible, affordable
RELEASE
|
February 24, 2021
State Rep. Ryan Berman is sponsoring legislation in a bipartisan plan announced today that improves the quality of health care in Michigan while making it more accessible and affordable for residents.
Berman said the plan aims to lower the cost of prescription medicine, increase access to care and work with various levels of the health-care industry to provide a higher standard of care.
"Far too often, health care costs are incredibly steep for hard-working people and their families," said Berman, of Commerce Township. "It causes people stress and forces them into extremely difficult financial decisions where they are choosing to pay one bill over another. This is a step toward lowering costs and increasing access."
Berman's legislation continues his efforts in the Michigan House to increase transparency by requiring hospitals to post digital copies of what they charge on their website for public viewing. Commonly referred to as a "chargemaster," these comprehensive lists include a breakdown of a hospital's products, procedures and services while outlining costs for everything from prescription drugs to supplies for diagnostic tests.
"My plan allows people to have more information when they evaluate costs for care and will give them a better idea of typical charges," Berman said. "Transparency in this area will help build more trust between patient and provider – and that's going to make a big difference in the long run."
Other proposed reforms include capping out-of-pocket costs for insulin, ensuring access to life-saving treatments like oral chemotherapy, placing a check on unregulated prescription middlemen who manipulate drug prices and pad their pockets with money instead of passing along savings to consumers, and holding drug companies accountable to the patients who are driving their record profits by requiring manufacturers to submit details on how their drugs are priced.
A full list of proposed reforms included in the plan is available here: https://gophouse.org/posts/house-bipartisan-health-care-plan.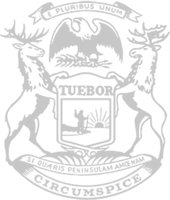 © 2009 - 2021 Michigan House Republicans. All Rights Reserved.
This site is protected by reCAPTCHA and the Google Privacy Policy and Terms of Service apply.