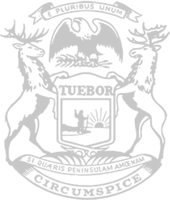 Rep. Albert appoints Rep. Whiteford to lead bipartisan House Adoption and Foster Care Task Force
Panel will partner with families, experts to improve system
State Rep. Mary Whiteford has been appointed by House Appropriations Chair Thomas Albert to chair the newly created Adoption and Foster Care Task Force.
The bipartisan task force will conduct comprehensive research and provide specific recommendations for legislative, administrative and judicial reform to improve Michigan's adoption efforts and foster care structure.
Whiteford, who chairs the House Health and Human Services budget subcommittee, said she is honored to be selected to lead the task force comprised of both Republican and Democrat lawmakers.
"Every child in Michigan deserves a safe and loving home with an environment that allows them to reach their full potential," said Whiteford, of Casco Township. "I am looking forward to listening to experts, families and children who have experienced flaws in the adoption and foster care system firsthand. They know the realities better than anyone and their stories will help shape our recommendations into actual legislation."
Other members of the task force include Reps. Rodney Wakeman (R-Saginaw Township), Phil Green (R-Millington), Bronna Kahle (R-Adrian), Jack O'Malley (R-Lake Ann), Joe Tate (D-Detroit), Tyrone Carter (D-Detroit), Brenda Carter (D-Pontiac), Laurie Pohutsky (D-Livonia), Stephanie Young (D-Detroit) and Sarah Anthony (D-Lansing).
"The children and parents involved in Michigan's foster care and adoption network should have the tools necessary to succeed," said Rep. Joe Tate, of Detroit, the Democratic vice chair of the Appropriations Committee. "I am looking forward to the bipartisan outcomes from this task force."
With nearly 12,000 children in Michigan's adoption and foster care system, Michigan ranks 12th in the nation for the most children under state custody. According to the Michigan Department of Health and Human Services, roughly 3,000 foster children are waiting for adoption at any given time.
Albert said the goal of the task force is to help Michigan become a national leader in foster care and adoption.
"The mission is to strengthen Michigan families and provide good homes for kids," said Albert, of Lowell. "The task force will look for ways to improve child welfare services, increase adoptions, and remove obstacles that might deter some families from becoming foster families."
The task force is expected to provide recommendations for legislative action in August.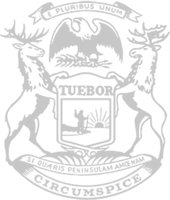 © 2009 - 2021 Michigan House Republicans. All Rights Reserved.
This site is protected by reCAPTCHA and the Google Privacy Policy and Terms of Service apply.