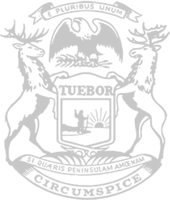 Legislature continues to help Michigan navigate the COVID-19 pandemic
RELEASE
|
December 15, 2020
By state Rep. Greg VanWoerkom, of Norton Shores
Even as the first vaccine rolls off the production line here in West Michigan and sets flight to all of America, it remains a challenging time physically, emotionally and financially for everyone.
As your state representative, I have been continuously communicating with constituents from throughout the district to best understand the concerns and challenges people are experiencing based on their unique circumstances. This notion especially holds true when it comes to helping navigate our state through the remainder of the COVID-19 pandemic.
I see the fatigue settling in our frontline workers. I see our local health systems nearing max capacity. I see the pain of those grieving the loss of loved ones who have died from the virus. I see how shutdowns disproportionately hurt low-income workers, women and small business owners here in Muskegon County. I have not turned a blind eye to the complex problems they're facing.
Since the very day the governor first declared a state of emergency, my colleagues and I in the Legislature voted to fund the state's response to this crisis – to the tune of more than $3 billion. We have helped extend unemployment benefits, provided support for struggling small businesses, boosted funding for PPE and COVID-19 testing, installed price-gouging protections and secured the state's supply chain through bold action.
Over the course of eight months, more than 150 pieces of legislation related to COVID-19 have been introduced, several of which have already been approved by the House and Senate. That includes the bipartisan plans that reopened our schools safely, fixed the governor's failed nursing home policy and protected our frontline healthcare heroes from frivolous lawsuits.
A lot of good work has been done to deliver a smarter response that makes things better and safer for the people of Michigan. However, there is more progress to be made moving forward.
While the COVID-19 pandemic and Michigan's response to it continue to evolve, I'd like to share with you where my focus remains. Here are a few of the issues I have noticed that need more attention:
Helping our frontline workers and hospitals maintain adequate PPE and staffing levels. I have introduced a plan as part of a larger COVID-19-response package that will expedite the process to allow nurses from outside the U.S. to work in Michigan's hospitals and alleviate some of the strain.
Advocating on behalf of people who work in Michigan's hospitality industry. Bars and restaurants are being disproportionately scapegoated as COVID-19 spreaders. The governor and her administration have made our state one of the outliers when it comes to targeting these types of establishments.
Outlining the metrics for a mental health crisis. The governor and her administration refuse to show data or acknowledge the impact the shutdown is having on the mental health of our residents. This data should be made public and accompany any future decision extending a government shutdown.
Complex problems cannot be solved with simple government answers like economic shutdowns and fining people for not wearing a mask. They're solved when there is trust and buy-in between people and their government. 
While it's no secret that I disagree with a lot of what the governor has said and done, at the end of the day the health, safety and prosperity of Muskegon County families should never be politicized. As your state representative, I remain willing to work with the governor to encourage smarter decisions and improve our state's response through the remainder of the COVID-19 pandemic.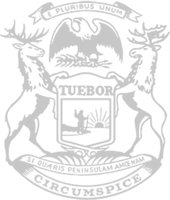 © 2009 - 2021 Michigan House Republicans. All Rights Reserved.
This site is protected by reCAPTCHA and the Google Privacy Policy and Terms of Service apply.