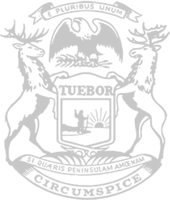 Legislative Update
By: State Rep. Pauline Wendzel
Now that legislation is introduced and moving, work in our committees has begun to ramp up to pre-covid levels. As your state representative, I wanted to provide a mile-high overview of what I'm doing on your behalf in Lansing.
My first bill of the new term was in partnership with the LOGAN Center in Benton Harbor. My legislation removes government red tape by eliminating a redundant re-diagnostic evaluation. This saves taxpayer dollars by not forcing caregivers to administer this annual test and helps more children with autism receive the services they need. I hope to have this legislation enacted by April for Autism Awareness Month.
The second bill I've introduced is a re-introduction of legislation from last term to protect our elections' integrity. My legislation makes it a felony for an individual to knowingly submit an absentee voter application using another person's name or personal identification information. Under my legislation, it will also be a felony to complete applications with the intent to receive multiple ballots. Our elections committee is very busy, already passing nearly a dozen bills with bipartisan support. As the term progresses, we'll continue working to ensure every Michigan resident has confidence in our election process. 
Additionally, I'm working with the Michigan Association of County Clerks on legislation to make their jobs easier on election day; I'm working on behalf of local residents who found themselves in a precarious situation as a result of coastal erosion; I'm working on legislation to provide clarity to nonprofits and community foundations on if they're allowed to accept certain kinds of donations; and finally, I'm leading a license reimbursement package to help our small business owners and professional license holders who were devastated by shutdown orders.
As always, my office and staff are always available to you. If there is anything I can ever do to be of service, or if you'd like to set up a call or a Zoom, please don't hesitate to reach out.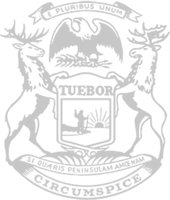 © 2009 - 2021 Michigan House Republicans. All Rights Reserved.
This site is protected by reCAPTCHA and the Google Privacy Policy and Terms of Service apply.