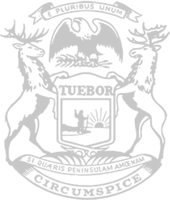 House of Representatives overwhelmingly passes Howell's Pheasant Stamp Bill
Bill seeks to permanently support pheasant stocking programs on state-owned lands
The House of Representatives on Tuesday, March 17th, overwhelmingly passed a bill sponsored by State Representative Gary Howell (R-North Branch) that would increase the pheasant population in Michigan as well as improve habitat on state-owned land. The vote was 76-16.

"Michigan once had a strong pheasant hunting heritage, but the population has declined dramatically in our state," Howell said. "My bill seeks to give Michiganders the opportunity to once again enjoy a great day of pheasant hunting with friends and family alike."

Howell's plan would amend the statute which currently requires hunters to have a base license to hunt all game. Under Howell's measure, anyone who is 16 years or older would have the option to purchase a $25 pheasant stamp in order to hunt. Individuals hunting on their own land or in commercial hunting preserves would be exempt from the $25 stamp.

The change will benefit a newly-created fund for the release of pheasants on state-owned lands. The fund will be available through the Department of Natural Resources.

"If we do not take decisive action to effectively address the declining pheasant population, this hunting tradition will be lost forever," Howell said. "Far too many young hunters are unaware of what once was the glory days of pheasant hunting in Michigan. My legislation will help bridge the gap and bring new hunters outdoors to hunt pheasants as well as other small game."

Howell's plan anticipates that hunters will travel to state-game areas in counties like Lapeer, spending money on food, gas, and hunting supplies—to the benefit of local businesses.

Howell has worked closely with volunteer members of the Michigan Pheasant Hunting Initiative to promote this legislation.

"Carl Griffin of Imlay Township, along with Mike Thorman and Ken Dalton of Arcadia Township, have been very instrumental in this entire process," Howell said. "We are working together to restore high-quality pheasant hunting opportunities and introduce entry-level hunters to a great sport. It is a win-win situation."

House Bill 4313 now moves to the Senate Natural Resources Committee for consideration.
###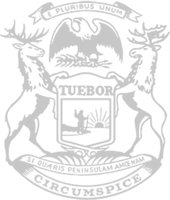 © 2009 - 2021 Michigan House Republicans. All Rights Reserved.
This site is protected by reCAPTCHA and the Google Privacy Policy and Terms of Service apply.