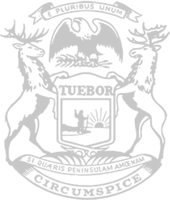 Chair Albert: Michigan House gives governor another chance to do the right thing and provide COVID relief for families, students and small businesses
Rep. Thomas Albert, chair of the House Appropriations Committee, today led the chamber's reapproval of more than $650 million in specifically targeted COVID-19 relief that the governor recently vetoed.
The House again approved $405 million to support struggling job providers and the families that depend on them through an afflicted business survival program. The measures also include $150 million to support the unemployment system and cover the costs of fraudulent benefits that the state allowed to be distributed, $10 million to help families cover costs of summer school tutoring and transportation, and $87 million for non-public schools related to COVID expenses.
"The governor has made a lot of misleading claims, so I want to be clear — none of these specific measures were connected in any way to disputes over gubernatorial powers, but she chose to veto them anyway," Albert said. "These reapproved measures will allow her to fix her mistake and do the right thing for Michigan students, families and job providers. They are struggling, they need help – and the governor must step up and help."
Senate Bills 29 and 114 incorporate the four vetoed measures in new legislation, requiring only a simple majority of legislators to support them in order to advance.
The measures next advance to the Senate for further consideration.
"The governor's overall objection to this relief seems to be that she didn't have input and wasn't able to negotiate on the policy," Albert said. "I wonder if the governor now knows how the rest of us have felt for the past year.  If the governor wants input on the budget then maybe the people should have a voice.  They support this critical funding. We must provide this funding – and we must return to the proper constitutional separation of powers, and end this self-proclaimed unilateral governance by executive decree."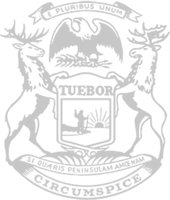 © 2009 - 2021 Michigan House Republicans. All Rights Reserved.
This site is protected by reCAPTCHA and the Google Privacy Policy and Terms of Service apply.