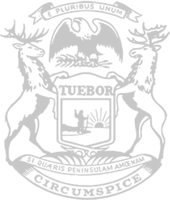 Accountable State Government
RELEASE
|
February 25, 2021
By: State Rep. Pauline Wendzel
One of my most important duties as your voice in our state capitol is to ensure that your government is efficient, effective, and most importantly, accountable to the people it serves.
In my first term serving our community, I was proud to co-sponsor legislation that would finally open the Legislature and Governor's office up to the Freedom of Information Act.  Sunshine is the best disinfectant, and it's dangerous to our democracy that this exemption for lawmakers and the governor is still in place.  The legislation passed the House of Representatives with a unanimous vote, but unfortunately died in the Senate.  As lawmakers look at ways to restore citizens' faith and trust in government, re-introducing and passing this legislation is a no-brainer.
Another step we can take is to bring Michigan in-line with nearly every other state by requiring financial disclosures for members of the legislature.  The people deserve to know that their representative is voting on their behalf, rather than voting to benefit themselves.  I believe this is a critical piece in restoring trust between the people and their government, which is why I'm not waiting for legislation to pass – I'm leading by example.
Several colleagues and I have already taken the step of voluntarily filling out financial disclosure forms.  While legislation is still needed to ensure that every representative and senator is accountable to their constituents, I'm proud of this bipartisan group of legislators who are opening up their lives so the people they serve have peace of mind.  I look forward to seeing this much needed and commonsense legislation passed into law in the coming months and that faith and trust in our government is restored.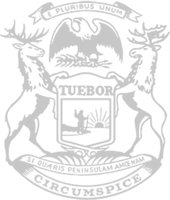 © 2009 - 2021 Michigan House Republicans. All Rights Reserved.
This site is protected by reCAPTCHA and the Google Privacy Policy and Terms of Service apply.