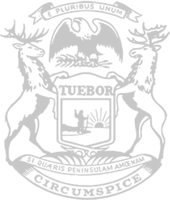 A smarter plan of action to guide Michigan through remainder of COVID-19 pandemic
By state Rep. Beth Griffin, of Mattawan
 Government was meant to be of the people, not one person – and the Michigan Supreme Court rightfully ruled to restore the voice of Southwest Michigan families by confirming that our state's COVID-19 response needs to be a collaborative effort.
 With the resumption of co-equal branches of government, I recently helped introduce a detailed COVID-19 response plan that would give the people of Michigan more certainty and control during these challenging times. The plan relies on science-based, county-level data to guide decision-making, keep people healthy and determine appropriate COVID-19 restrictions locally.
This plan was put together by looking to best practices in other states in consultation with Michigan medical and science professionals, including Van Buren/Cass District Health Department Director Jeff Elliott. Director Elliott himself said empowering local health leaders to make decisions – supported by county-level data – will enable a much more rapid response to better protect residents in each corner of the state.
When data supports it, local health officials would have the discretion to modify COVID-19 policies locally, so long as health data remains below certain thresholds that would trigger statewide intervention strategies. Health thresholds allowing local decision-making would be based on five clear scientific metrics: Case rate, case positivity rate, hospital bed capacity, PPE supply and testing ability of each county.
The health of Michiganders should never be politicized – and this plan ensures politics has no place in determining the state's response to COVID-19. People expect and deserve the governor and the Legislature to work in tandem to guide Michigan through the remainder of this pandemic – and this plan allows for that.
By empowering people and listening to science, Michigan will have a safe, sensible and improved response to the virus as we move forward to better days ahead.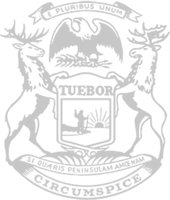 © 2009 - 2021 Michigan House Republicans. All Rights Reserved.
This site is protected by reCAPTCHA and the Google Privacy Policy and Terms of Service apply.