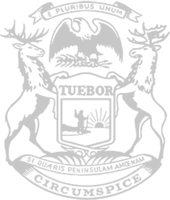 State budget reflects the priorities of Saginaw County families
RELEASE
|
September 30, 2020
By state Rep. Rodney Wakeman, of Saginaw Township
Our state has been through a lot of adversity over the past several months, but people's needs don't stop. Even in these unprecedented and challenging times, I am committed to protecting investments in what matters most to Saginaw County families and residents across Michigan.
I recently joined my colleagues in the Michigan Legislature to approve a bipartisan, balanced state budget that respects hard-working taxpayers' sacrifices and brings their tax dollars back home to benefit the entire community.
 Despite the financial impact COVID-19 and economic shutdowns have had on our state and local economies, the 2021 budget plan reflects the shared priorities of Saginaw County families – including K-12 education, public health, flooding disaster relief, workforce development and much more. More importantly, this was done without tax increases.
Below are a few – of many – highlights for the budget year beginning Oct. 1.
Education
Michigan will invest a record-high $15.5 billion in K-12 schools in the new budget year – exceeding the $15.3 billion originally established for the current fiscal year. The state's minimum per-student foundation allowance will also remain steady at $8,111, with an additional one-time bonus investment expected to equal roughly $65 per student – an overall boost of about $95 million. It couldn't be more important our children have the resources they need to achieve academic success and lead brighter futures.
Public Health
 Frontline workers, including those in public safety, have been Michigan's unsung heroes throughout the COVID-19 pandemic. These professionals have suffered additional stress and anxiety while working to keep families and residents safe. The state budget plan commits $2.5 million to support first responder and public safety staff mental health programs. The plan also provides $20 million for personal protective equipment in Michigan's long-term care facilities, better protecting employees and our loved ones from contracting the virus.
Flooding Disaster Relief
 To further assist Saginaw County families and business owners with ongoing restoration efforts, I helped secure additional disaster relief resources to help those still recovering from the mid-May flooding and dam failures. The budget plan includes $24 million to ensure disaster relief, financial assistance and restoration services continue to be made available to our communities.
Economy and Workforce Development
If Michigan is to remain a national competitor in workforce development, we must continue to invest in innovative statewide programs that help Michiganders learn the skills they need to gain meaningful employment. The state budget plan approved by the Legislature includes more than $28 million in funding for Going Pro, a critical economic development program that increases the viability, versatility and potential of Michigan's workforce – helping residents pursue careers that support themselves and their families.
Pure Michigan
The Pure Michigan advertising campaign is much more than Tim Allen voice-over commercials and billboards along I-75 – it's an investment in our local communities. This program has greatly benefited the city of Frankenmuth and surrounding communities that are supported by tourism. I played a pivotal role in securing $15 million to support the Pure Michigan initiative and help attract more visitors and tourists to Saginaw County.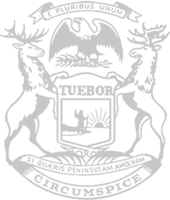 © 2009 - 2021 Michigan House Republicans. All Rights Reserved.
This site is protected by reCAPTCHA and the Google Privacy Policy and Terms of Service apply.