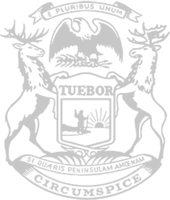 Rep. Wozniak: Unemployment head provided shallow testimony to House panel
RELEASE
|
September 10, 2021
'Despite pressing concerns, the director left many questions unanswered'
After Unemployment Insurance Agency (UIA) acting Director Liza Estlund Olson testified before the House Oversight Committee, state Rep. Doug Wozniak, a member of the committee, said the testimony made clear the need for accountability at the agency.
"Director Olson's appearance before the Oversight Committee was little more than that — a mere appearance," said Wozniak, of Shelby Township. "Despite the pressing concerns about the agency's mishandling of its duties and lack of transparency, the director left many questions unanswered. Agency officials must be held accountable for their failures, and it remains clear that Director Olson must resign."
The UIA has experienced a wide variety of problems during the COVID-19 pandemic, and Wozniak and other legislators have helped numerous claimants who struggled to get answers from the agency. The committee invited Olson primarily to discuss recent developments regarding Pandemic Unemployment Assistance (PUA), a federal program administered by the state agency. The Legislature recently learned the agency had waited months after learning of an error before informing many PUA recipients they may have received benefits although ineligible. Olson's testimony provided insufficient explanation as to why the agency waited so long.
The UIA told nearly 700,000 PUA recipients this summer that they may have been issued benefits in error because they had selected options on the application that were deemed invalid reasons for obtaining benefits under the federal requirements. Recipients were at first uncertain whether they might have to repay the benefits they received, but the agency has since said repayment will be waived.
In August, legislators found out the federal Department of Labor (DOL) told the UIA as early as Jan. 6 about the invalid options on the application, meaning the agency waited nearly six months to tell those affected by the issue.
Prior to this revelation, the Legislature had inquired about the error. At the time, the UIA had provided a Feb. 25 memo from the DOL but did not indicate any earlier knowledge of the problem. Olson did not explain to the committee why the agency did not give the Legislature a fuller picture of the timing. Wozniak said this poor communication hurt legislators' efforts to answer questions and provide assistance to recipients who were affected by the mistake.
Wozniak previously called on Olson to resign and make way for new leadership.
In November 2020, Gov. Gretchen Whitmer appointed Olson acting director after former Director Steve Gray resigned.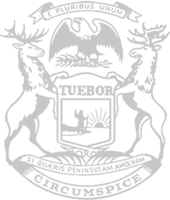 © 2009 - 2021 Michigan House Republicans. All Rights Reserved.
This site is protected by reCAPTCHA and the Google Privacy Policy and Terms of Service apply.