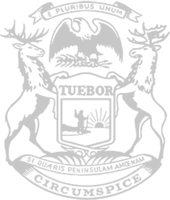 Rep. Tisdel: SOS services will be temporarily unavailable this week
Online services, self-service kiosks will go offline for system upgrade
State Rep. Mark Tisdel today reminded residents who need to renew their driver's licenses and vehicle registrations that Secretary of State services will be temporarily unavailable this week while the department installs a major technology upgrade.
Online services, self-service stations and branch office appointments and booking will be unavailable from 5 p.m. Thursday, March 11, until 9 a.m. Tuesday, March 16.
"If you have crucial business to do at the Secretary of State, you might want to act soon," Tisdel said. "I don't want anyone to get caught off guard later this week."
While the disruption may be inconvenient, the Department of State says the system upgrade will move the department forward from decades-old technology, securely combining millions of driver and vehicle records into one integrated customer record system. Starting March 16, the upgrade will enable new online services for Michigan residents and expand the capability of self-service stations to include many driver's license and state ID transactions.
In addition to the many services already offered online, new online services will allow people to:
Renew or replace an enhanced driver's license or state ID if no new photo is required
View the status of the requested driver's license or state ID
Request and obtain a driving record
Add a motorcycle endorsement to an eligible driver's license
Access streamlined business services
In addition to the services already offered at self-service stations, people will soon be able to:
Renew a standard or enhanced driver's license or state ID if no new photo is required
Request a replacement and print out a temporary license or ID
Add a motorcycle endorsement to an eligible driver's license
Sign up for the state's organ donor registry
In coordination with the new technology launch, the department will also implement the following improvements for customer service:
An electronic lien and title program will begin, making lien and title information available online for lienholders in lieu of a paper certificate of title if their financial institution participates in the program. 
The graduated driver licensing process will be simplified to reduce customer visits to branch offices. Student drivers will be issued a photo license hard card for a GDL Level 1 license, instead of a paper license. They won't need to return to the branch office for their Level 2 or Level 3 licenses and their operator's license will be mailed to them upon turning 18.
For appointments and other information, residents can go to www.michigan.gov/sos.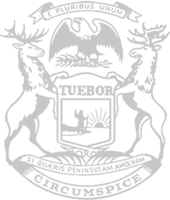 © 2009 - 2021 Michigan House Republicans. All Rights Reserved.
This site is protected by reCAPTCHA and the Google Privacy Policy and Terms of Service apply.