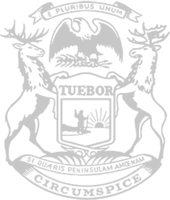 Rep. Tisdel highlights new, expanded eligibility information for COVID vaccine
State Rep. Mark Tisdel today released information about the state's plans to expand vaccine eligibility and expressed hope that life will soon begin to return to normal for more Michigan families.
Beginning Monday, March 8, Michigan residents age 50 and older with underlying medical conditions or disabilities will be eligible for the vaccine. Family members or guardians who care for children with special health care needs will also be eligible at that time. Starting March 22, vaccine eligibility will expand to include all residents age 50 and older.
"I want to recognize the hard work and long hours being put in by our local health professionals," said Tisdel, of Rochester Hills. "The people who work at our community hospital systems, local pharmacies and the Oakland County Health Department are really stepping up to the plate. I truly appreciate their efforts."
Tisdel said the CDC is preparing to release guidance this week for people who are fully vaccinated.
Dr. Anthony Fauci and CDC Director Dr. Rochelle Walensky previewed the guidance at a press conference with reporters Monday. According to Politico, Fauci said while the guidelines were still being finalized, "doubly vaccinated" Americans could gather safely.
"I use the example of a daughter coming in from out of town who is doubly vaccinated, and a husband and wife doubly vaccinated, and maybe a next-door neighbor who you know are doubly vaccinated," Fauci said, as quoted by Politico. "Small gatherings in the home of people, I think you can clearly feel that the risk — the relative risk is so low that you would not have to wear a mask, that you could have a good social gathering within the home."
Tisdel said the updated CDC guidance will provide hope and certainty for Michigan residents.
"We're all eager to get back to our normal activities," Tisdel said. "I personally can't wait for the day that I can walk into the grocery store without a mask causing my glasses to fog up. And I know we're all looking forward to gathering closely with loved ones again. All signs indicate that we're getting closer to normalcy every day."
Eligible Oakland County residents can visit the health department's website, www.oakgov.com/covid/vaccine, or call the Nurse on Call at (800) 848-5533 to schedule an appointment for a vaccine. Appointments are also available directly through local Meijer and Rite Aid pharmacies.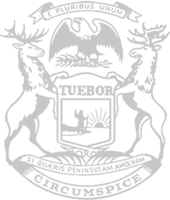 © 2009 - 2021 Michigan House Republicans. All Rights Reserved.
This site is protected by reCAPTCHA and the Google Privacy Policy and Terms of Service apply.